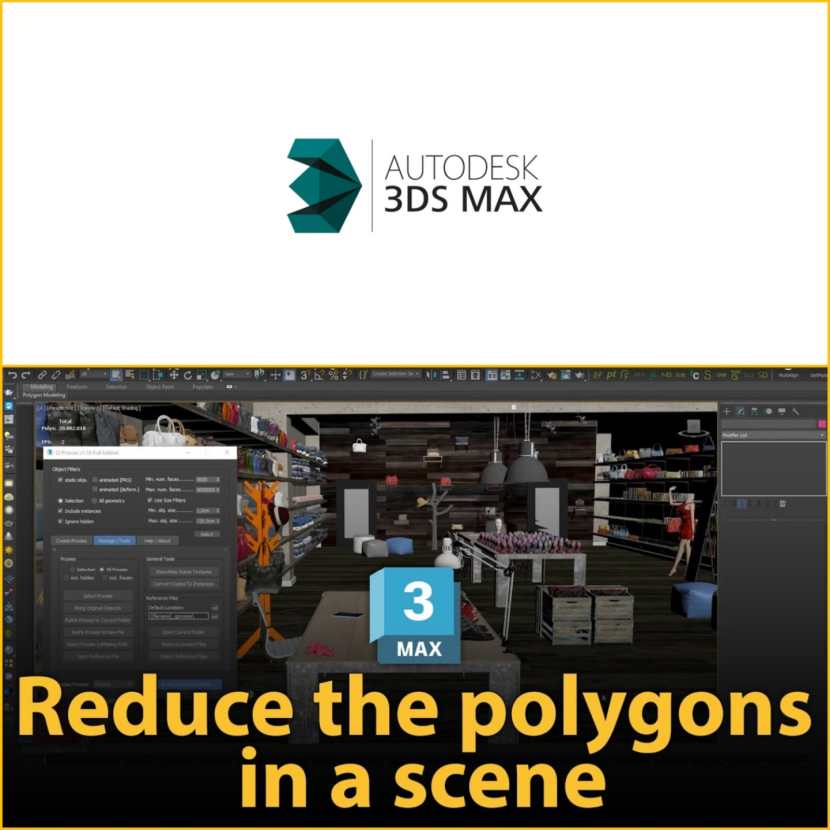 CG Tricks just released a cool video tutorial explaining how to take the best from the Q-Proxies plugin for 3DS Max!
A quick tutorial on how to drastically reduce the weight of a 3DS Max scene in no time by massively creating proxies, with the help of Q-Proxies plugin.

Navigate your scene smoothly and work comfortably!

Q-Proxies creates universal proxies, compatible with any render engine and totally reversible at any time. You can recover your original objects whenever you need them.
Check the video now!
CGTricks.com is a synthetic source of learning on all aspects of 3D Architectural Visualization. In the blog, you will find articles & tutorials about 3D modeling & rendering with software such as 3Ds max, VRay, SketchUp, Corona Render, Photoshop, and more. This site will fit beginner, intermediate, and advanced CG Artists.