Wednesday, August 25th, 2021: 3D Community News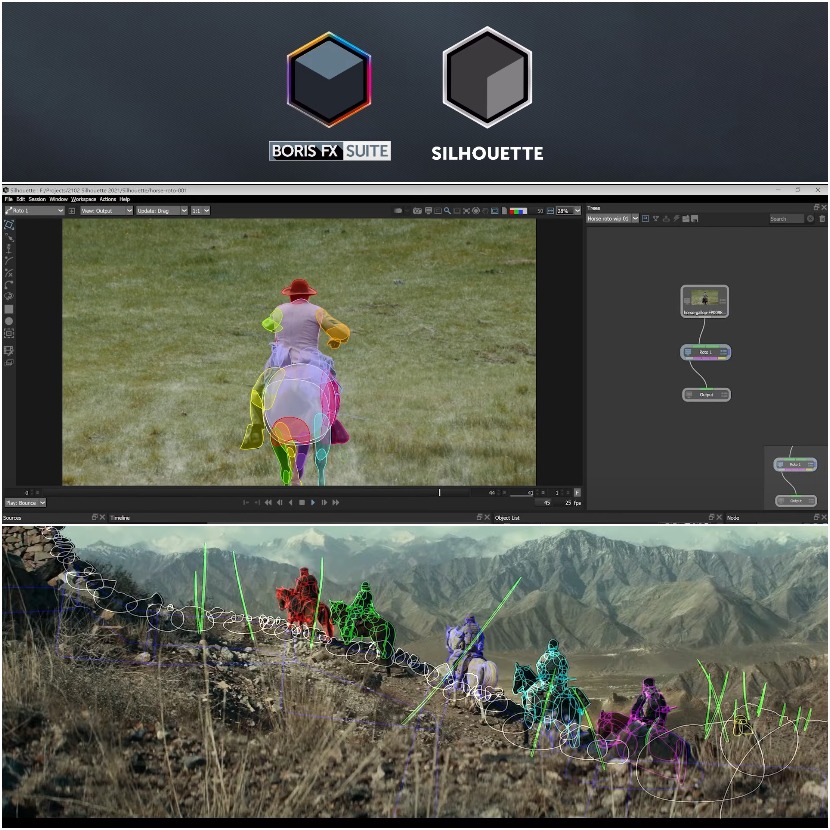 Boris FX has recently released their latest version of Silhouette 2021.5, an award-wining paint, roto, and Compositing tool for VFX artists.
Silhouette is a node-based standalone application/plugin for painting and rotoscoping recommended by the Netflix Production Technology Alliance in the VFX Industry.
Watch the video and learn about the first release of the Silhouette 2021 version.
Some of the features are:
Auto-color new feature.
Lens Correction node
Improved shape editing and keyframe tools
Review & approval notes
In May 2021, the Silhouette plugin has been launched, so the whole silhouette user interface can be found from Adobe After effects and Premiere Pro plus OFC hosts like Nuke, Fusion, and Resolve.
Boris FX team said: "This new version of Silhouette 2021.5 was released after working closely with Key VFX studios and understanding their needs."
By watching the 4 minutes demo below, you will learn more about it.
Some of the amazing features they added
4-Way Color Wheel (Master, Shadows, Highlights, and Mid tones).
Color correction presets based on Hollywood films.
Added 22 blend modes for the Math Composite node.
For Paint and Roto artist, can paint on Color or detail channels.
Customized brush presets for painting.
Silhouette 2021.5 comes with many types of purchase options (Subscription-based Monthly from 50 - 100 $ and yearly from 395 – 695 $), and a new version for Standalone plus Plug-in 1795 $.
Boris FX is a leading developer of visual effects software and plugins for photography, film, and creative video professionals founded in 1995 Boston, MA. Their application was used in many featured films, such as "Star Wars, Avatar, Black Panther, the Harry Potter series, Game of Thrones, The Mandalorian." They are famous for Sapphire, Continuum, Mocha Pro, Optics, and Silhouette.