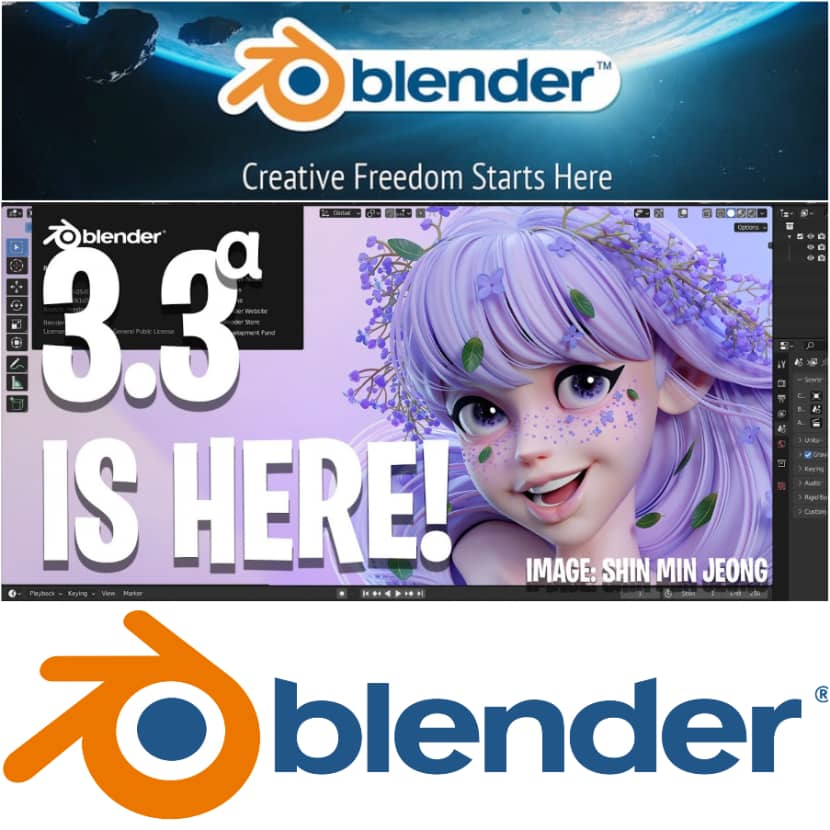 Blender Foundation announced that Blender 3.3 has officially entered the beta stage.
The upcoming updated version of the software, set to be released on September 7, 2022, promises to feature updates to Blender's animation, modeling, and rigging pipelines, improvements to Grease Pencil and Geometry Nodes workflows, enhancements to Cycles, and more.

The Blender Foundation team also revealed a new splash screen for the upcoming Blender 3.3 LTS, made by Concept Artist and Art Director at One Pixel Brush Piotr Krynski.
Check the video to get familiar with the latest release of Blender!
Blender is a free and open-source 3D tool. It supports the entirety of the 3D workflow, modeling, rigging, animation, simulation, rendering, compositing and motion tracking, and even video editing and game creation. Download, test it, and enjoy the beautiful world of 3D Art!