Friday, August 27th, 2021: RebusFarm Updates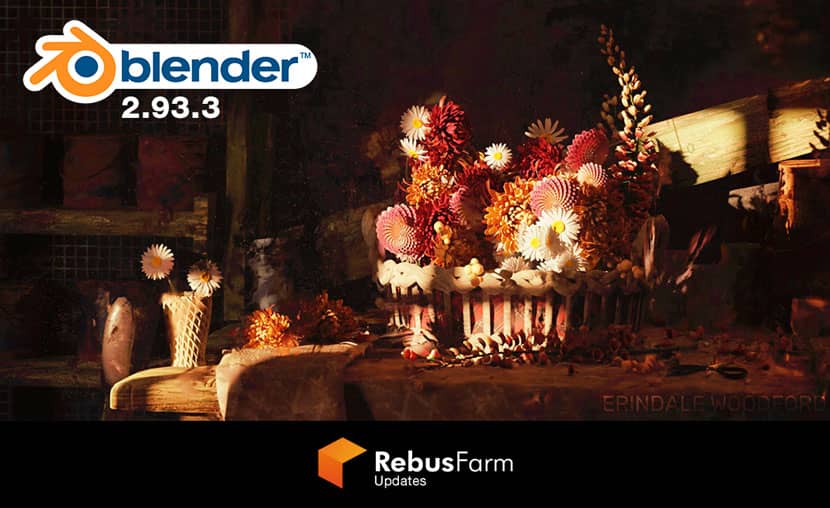 The Rebus Blender Render Farm now supports the brand new release from Blender.
Blender update 2.93.3 is now available for Cinema 4D R20-S24.
Please note that all blender 2.93 jobs will be rendered with the new version 2.93.3 contact our support if you need any help.
Image Credits
Erindale Woodford