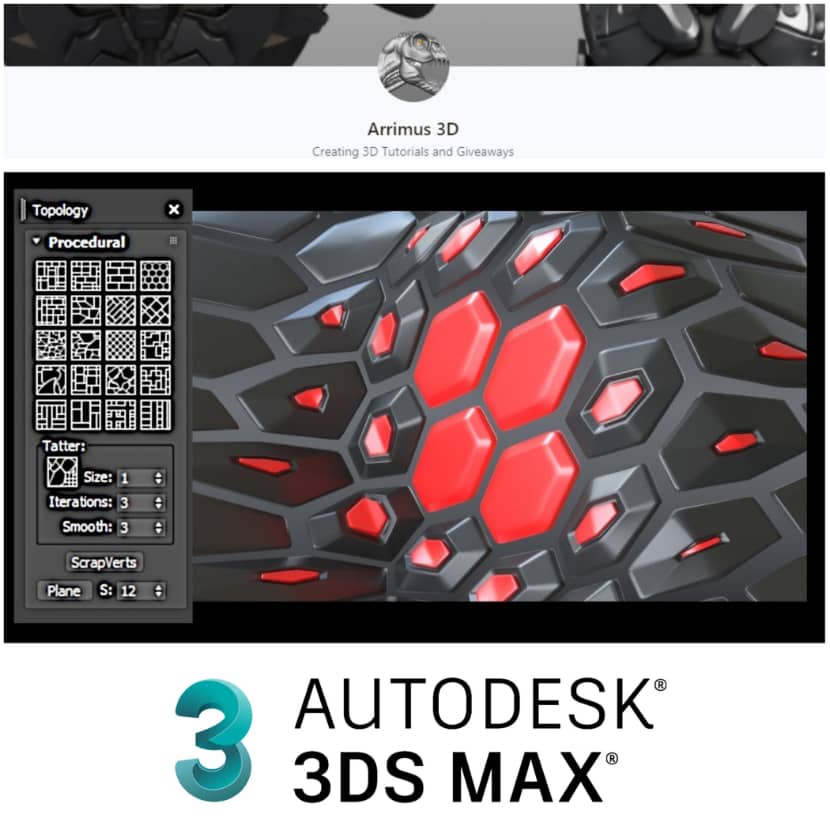 Arrimus 3D has released a video where you can learn how to generate procedural topology in 3DS Max.
This video tutorial is dedicated to unveiling very useful modeling tips and tricks by using 3DS Max Procedural Topology Generator.

Enjoy watching this awesome video tutorial now!
Arrimus 3D is a 3D artist and game designer with an enthusiasm for creating tutorials for 3d artists in order to help them for a faster and smoother workflow. You can find out more about him through his Patreon.