Friday, October 15th, 2021: 3D Film News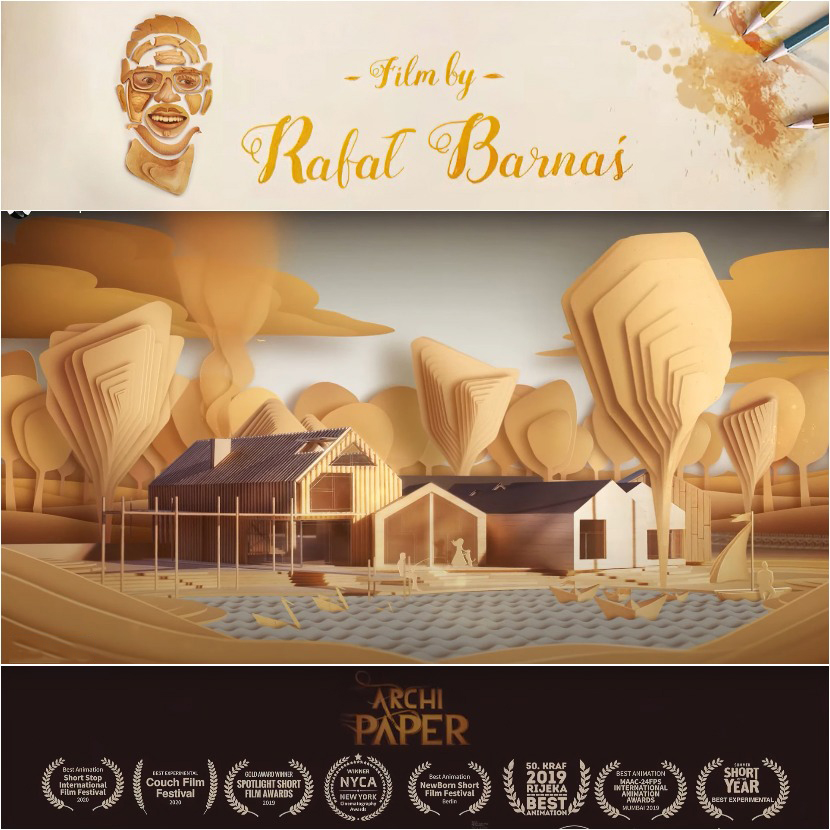 RAFAŁ BARNAŚ, the founder of Unique Vision Studio, has recently premiered his award-winning short film "Archi Paper."
Archi Paper is an experimental story of an architect about architecture. A new way of expressing this area of art. The hero of the film is the model of a house designed by BXB Studio. The Photographed model becomes an animated image, creating a surreal story in an abstract world made from paper elements with a dreamy look and original music by the author.
It has won 14 international festivals, plus nominated to the semi-finalists or finalists as part of the prestigious 3d Awards by CGarchitect.
Enjoy watching this four-minute of Surreal, dreamy short movie!
RAFAŁ BARNAŚ, 1984 born in Mielec, is a Polish Architect, graduated from Cracow University of Technology "Civil engineering." From 1999 until 2010, he had accomplished making 30 short movies with independent group ignition Studios. In 2009 he founded Unique Vision Studio; since then, he has worked on many Design and Visual Projects with his unique approach and style.