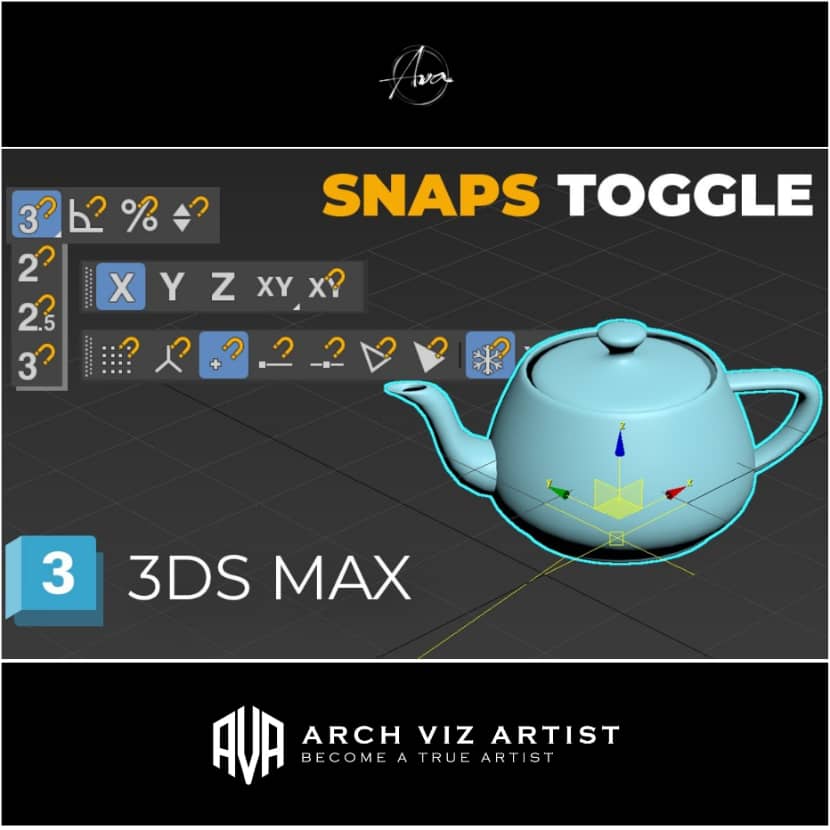 Arch Viz Artist recently released a new useful tutorial in which you will learn how to use the snaps toggle feature in 3DS Max.
This video tutorial is dedicated to beginners, and people who want to start learning the software.

In this video you can learn:
⏱️ Timestamps

0:00 Intro

0:25 Snaps Toggle

0:39 Angle Snap Toggle

1:15 Percent Snap Toggle

1:38 Spinner Snap Toggle

2:45 Snap Toolbar

3:35 2D Snap

4:32 2.5D Snap

5:15 3D Snap

5:24 Axis Constraints

7:45 Summary
Enjoy watching this step-by-step 8 minutes video tutorial now!
Arch Viz Artist is dedicated to sharing the knowledge of architecture, graphics, and architectural visualization.