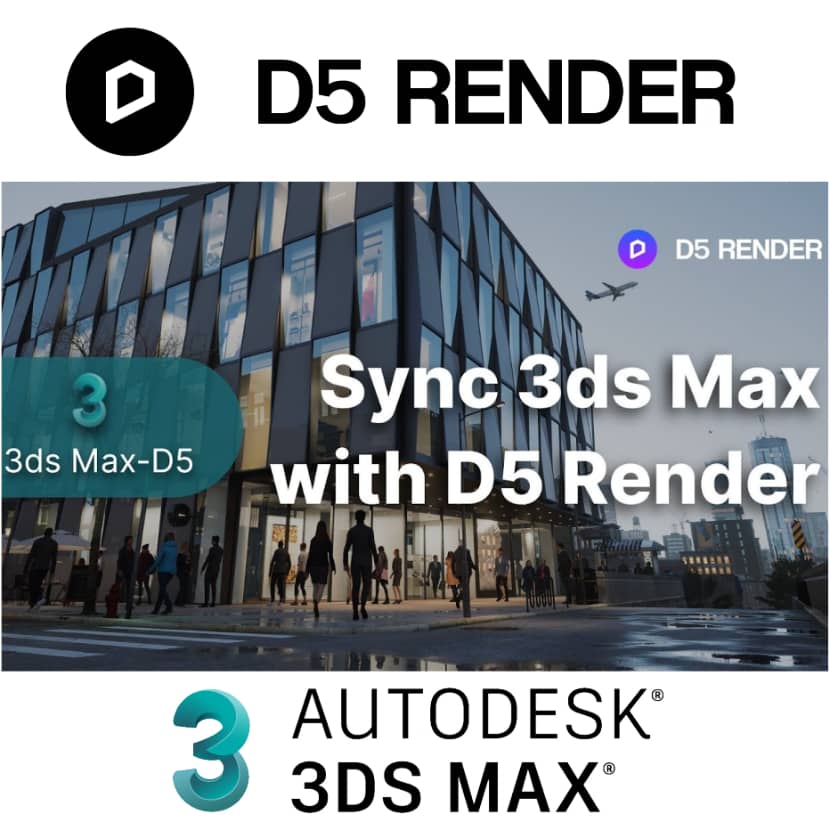 D5 Render has released a new tutorial, in which you will learn about the brand new 3DS Max+D5 workflow.
Its new, D5 Converter-3Ds Max, is compatible with 3ds Max 2018 - 2023, V-Ray 3.6, and later, Corona 6.0/7.0/8.0. and supports the basic mapping of Corona, V-Ray mixed materials/custom transparent paste/glass/transparent/multi-sub materials/special map format/bitmap, etc. Standard/Corona/V-Ray/Arnold light type and location are also supported.

Timestamps:

00:00 Intro
00:08 Download
00:31 UI and Features
02:05 Exterior Demo Scene Preview
02:16 Max-D5 Workflow
03:53 Exporting from Max to D5
04:39 Adjusting the environment in D5
07:00 Adding assets to the D5 scene
09:32 Animation
10:17 Start rendering

Check the video to learn more!
D5 Render is a new real-time ray-tracing rendering engine.