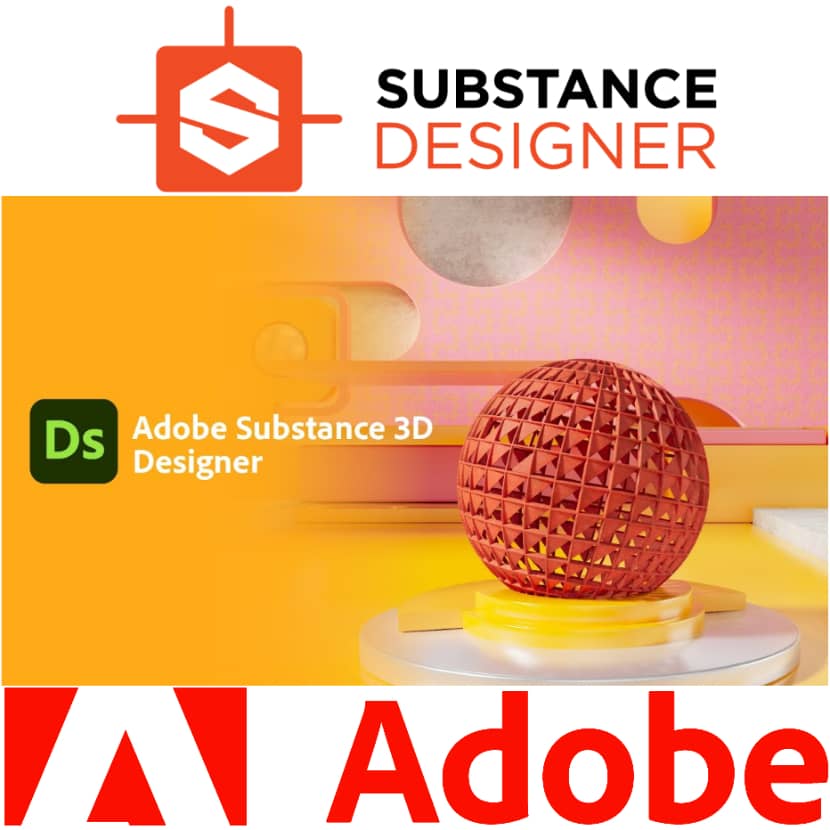 Adobe has unveiled Substance 3D Designer 12.2, the latest version of its material-authoring software
The update adds native support for Apple's M-Series processors, making some tasks "up to two times faster" on current Macs than older Intel machines, and improves the workflow when using the software's node graphs.

Read an overview of the new features in Substance 3D Designer 12.2 on Adobe's website, as well as the full features list in the online release notes.
Check the video to get familiar with Substance 3D Designer!
Adobe is an American multinational computer software company delivering applications for a wide range of content, including graphics, photography, illustration, animation, multimedia/video, motion pictures, and print. Incorporated in Delaware and headquartered in San Jose, California, famous for its creative suite that contains Photoshop, Premiere Pro, Illustrator, After Effects, Lightroom, Substance 3D Designer, Acrobat Reader DC, and many more.