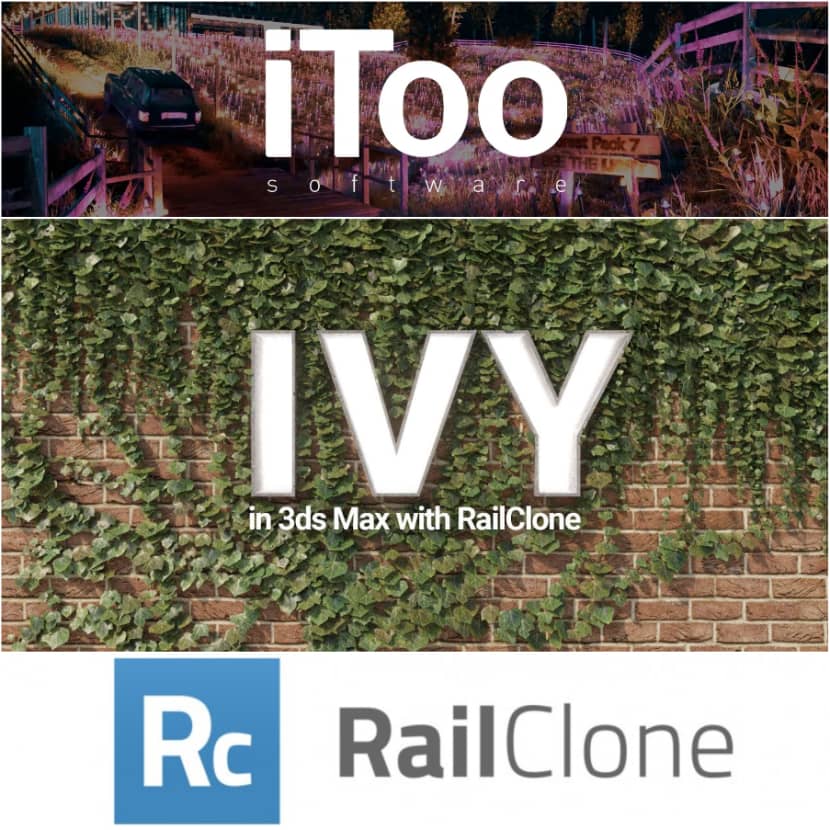 iToo Software has released a tutorial on how to model Ivy in 3DS Max using RailClone.
Working Ivy plugins are getting harder to find for recent 3DS Max releases. Although we can't replace a fully automated growth algorithm, RailClone can help! Learn how to use RailClone in 3ds Max to create Ivy models along existing splines.
Don't miss the video to get all the tips and tricks!
iToo Software is a 3D software and developing company founded in 1999 in Cádiz, southern Spain. The creators of Forest Pack and RailClone, top-ranked plugins for Autodesk 3ds Max, with a wide range of applications in ArchViz, VFX, and games. Itoo team is constantly working hard to develop clever and productive tools which make 3D Artists' life easier.