Thursday, May 19th, 2022: 3D Community News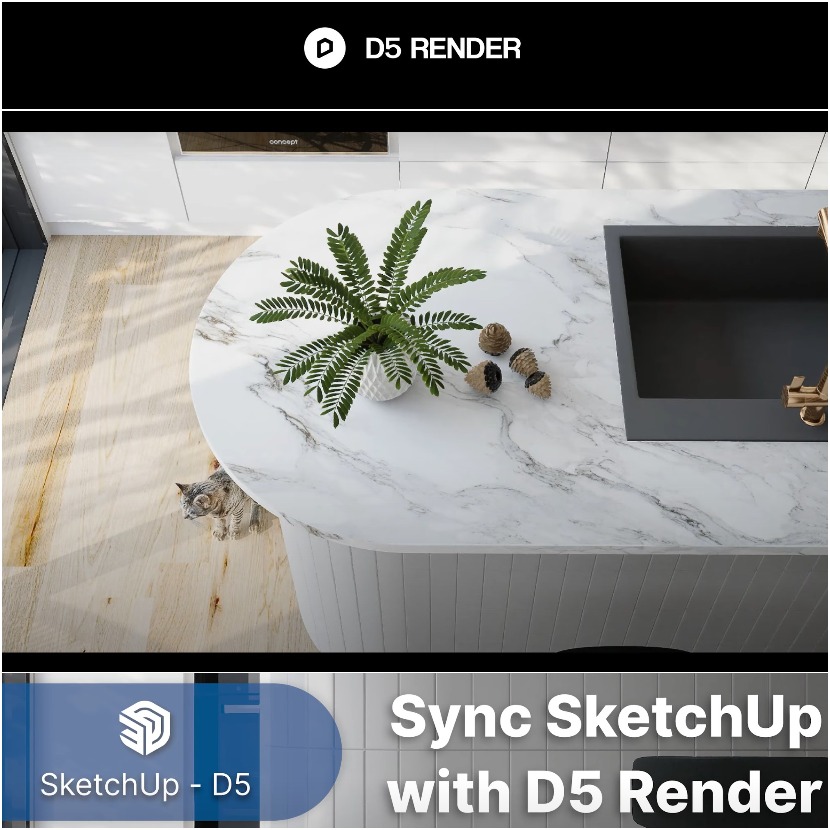 D5 Render team has recently shared a new quick guide on syncing your workflow between SketchUp and D5 Render using the useful SketchUp convertor.
It guides you from installation to material and lighting adjustments smoothly, properly, and easily.
Below, are the titles of this breakdown video:
Introduction to the guide.
Where and how to download SU-D5 converter.
How to connect it to D5 Render.
Correctly establishing sync between both apps.
Light syncing.
How to send the scenes.
The way of updating the model and materials.
Doing adjustments and tweaks (Final touches).
Finally Rendering.
Learn more about this handy guide now!
D5 Render is offered in 3 subscription types. Community Free, Pro 360USD/year and monthly for 38 USD. You can try it HERE for free.
D5 Render is an intuitive tool for a fully immersive real-time experience for interior design, landscape, and other 3D renderings. Import your models and get Real-time results having support for all popular 3D software like 3DS MAX, SketchUp, Rhino, Cinema4D, Revit, ArchiCAD, and Blender.