Friday, March 18th, 2022: 3D Community News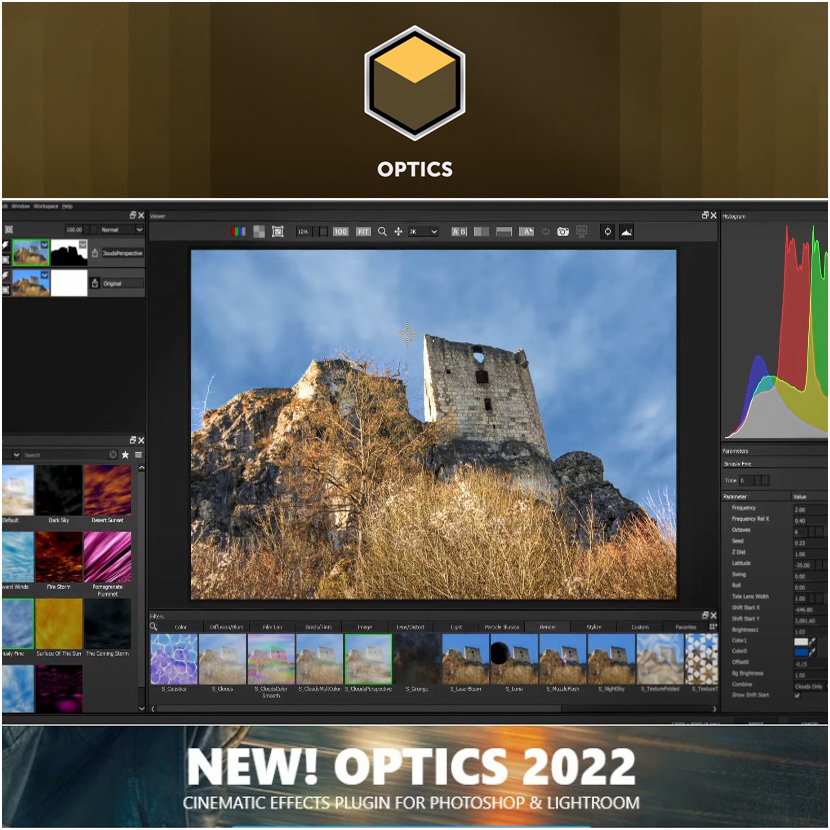 Boris FX has recently released a short tutorial, by Ben Brownlee, showing how to create stunning custom backgrounds with graphic and text design using the power of Boris Optix 2022 and Adobe Photoshop.
In this tutorial, you will learn how to use the 170+ Optics filters gallery and 1000's presets.
The parts of this step-by-step tutorial are:
Simple introduction.
The basic blank canvas.
Adding a twist and tying it together with light.
Dropping Optics effects to text.
Setting up the second background.
applying particles with Particle Illusion.
Trying the right blur effect.
Using the power of Ultra Glow.
Dealing with unwanted transparency.
Boris Optix 2022 is the definitive toolbox for image editing and photo-based visual effects, with 174 unique filters and 1000's creative imaging presets in 10 categories: Film Lab, Color, Grads/Tints, Diffusion/Blurs, Light, Render, Stylize, Image, Lens/Distort, and new Particle Illusion.
It comes with many types of purchase options:
- Monthly Subscription (9 USD)
- Yearly (99 USD)
- Standalone plus Plug-in (149 USD)
Enjoy watching this 13-minutes tutorial below:
Boris FX is a leading developer for VFX software and plugins for photography, film, and video creative professionals which was founded in 1995 in Boston, MA. This application was used in many featured films, such as "Star Wars, Avatar, Black Panther, the Harry Potter series, Game of Thrones, The Mandalorian". It is famous for Sapphire, Continuum, Mocha Pro, Optics, and Silhouette.