Thursday, January 13th, 2022: 3D Community News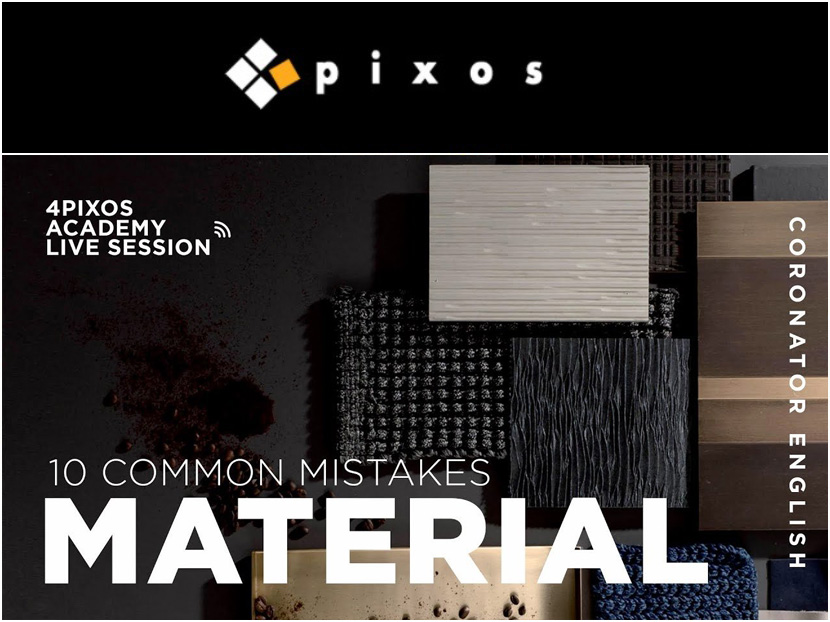 Dexter Nguyen, the founder of 4pixos Academy and the creator of Coronator ArchViz Training, a method for mastering ArchViz using Corona Renderer, has shared an amazing live stream discussing 10 of the most common material mistakes 3D artists usually do and he explains how to efficiently avoid them.
The 10 common mistakes in Architectural Visualization as he listed them:
Mistake 1: Wrong UV (size, direction, and randomization).
Mistake 2: Imperfection (make imperfections to get a realistic result).
Mistake 3: Variation (always create texture and material variation like in real life).
Mistake 4: Controlling color (avoid making too high Hue and Saturation levels.
Mistake 5: The understanding of fabrics (avoid reflections in fabric materials).
Mistake 6: Bump and Displacement (avoid very high values, make it subtle).
Mistake 7: Reflection and Glossiness (understanding the behavior of materials with lights).
Mistake 8: Low-Resolution textures (avoid using low-Res maps).
Mistake 9: Wrong Scale of used textures (always follow some real examples).
Mistake 10: Too complicated material Structure (keep it as simple as possible).
As a bonus, in the second hour, Dexter also gives a quick tip on how to create the best formula for fast and good materials. Finally, he makes a review-feedback on his students' work.
We encourage you to watch this amazing, two hours live stream, full of tips!
Meet the Presenters
Dexter Nguyen is the founder and creative director at 4pixos Studio, and also a certified instructor at 4pixos Academy based in Vietnam.
4pixos Studio was established in 2012, specializing in Architectural Visualization, and with a large number of clients in New York, London, Sidney, Budapest.