Tuesday, January 11th, 2022: 3D Community News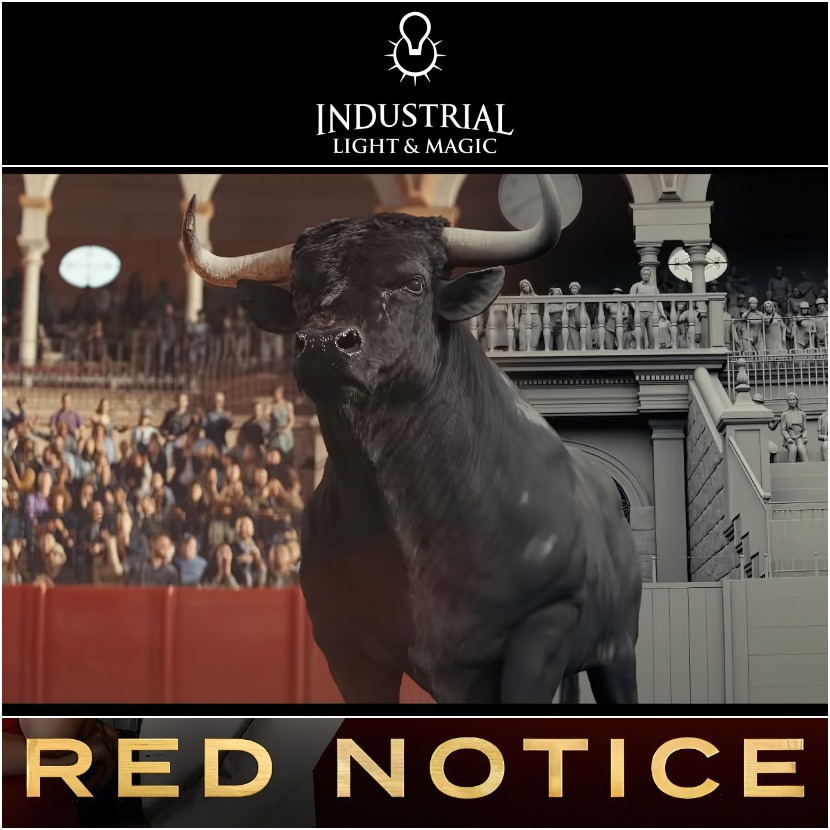 ILM has shared a very interesting VFX reel from Netflix's movie "Red Notice" which was streamed last November.
In this amazing reel, ILM shows us the magic behind creating historical buildings, mixing real-life actors with complete CGI environments and vehicles. The Bullfighting scene, starting from the creation of the Bull model with a muscle system, the fighting ring, and crowds in the background.
Red Notice movie talks about an FBI profiler who joins his forces with the world's most wanted art thief in order to catch an elusive crook who's always one step ahead.
Enjoy watching these 2,5 minutes of breathtaking VFX reel below:
ILM, "Industrial Light & Magic", is an American motion picture visual effects company. It was founded in May 1975 by George Lucas. It is a division of the film production company Lucasfilm. it was created when Lucas began production of the film Star Wars.