Monday, October 25th, 2021: 3D Film News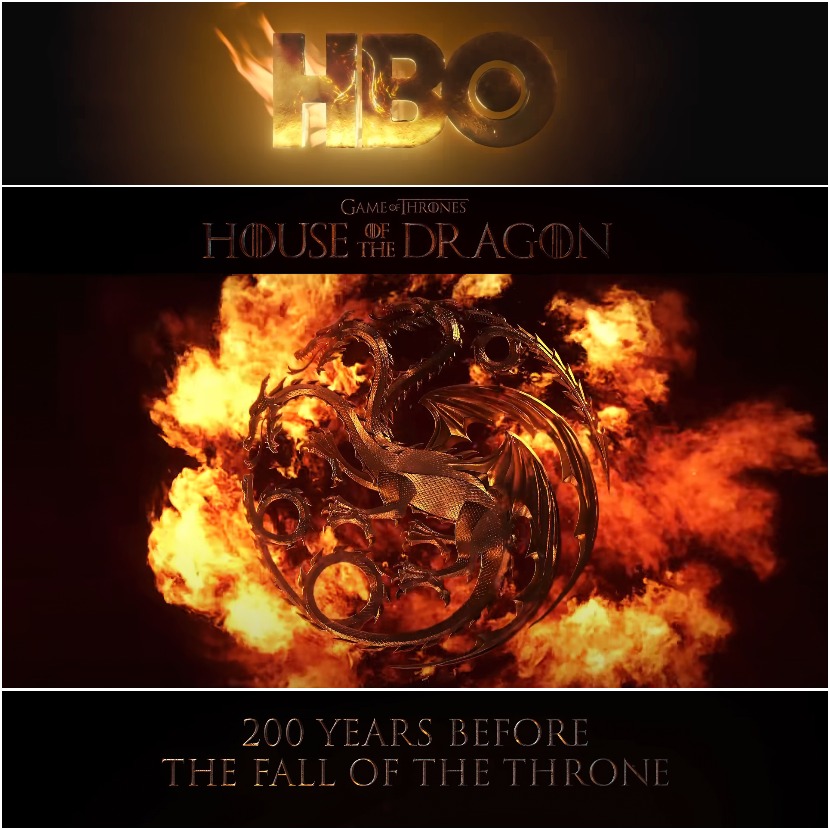 HBO has recently released an official Teaser for the "House of the Dragon," which prequels to Game of Thrones, and it will be streamed on HBO and HBO Max in 2022.
House of the Dragon is an original series of  HBO, 200 years before the fall of the throne, describing the Targaryen House and how they ruled all Kingdoms by Dragons.
It is based on George R.R. Martin's "Fire & Blood" novel when Dragons ruled Westeros.
Enjoy watching this epical teaser:
HBO is an American paid television network owned by Warner Media Studios & Networks. HBO has been one of the most respected and innovative entertainment brands in the world, and its programs are sold in more than 155 countries worldwide. Its brand is available in more than 85 countries across Latin America, Asia, Europe, and the Caribbean.