Monday, September 27th, 2021: 3D Community News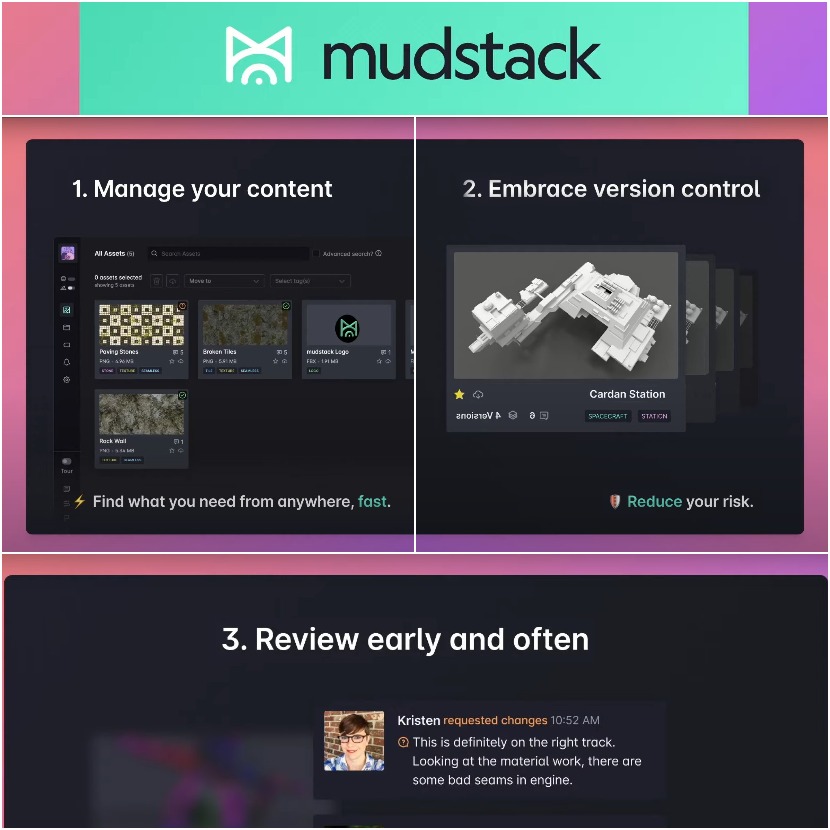 Mudstack is the first asset management and collaboration platform, custom-built for digital artists and game studios.
Mudstak solves the hard way artists used to go when folders structure and file naming need their documentation as it offers a new could storage built.
Read some of the features below:
Visual search with high availability visually identifies your assets, and your team always has the most updated versions, no matter where they are.
Organize the assets in your way. Texture libraries & 3D models are combined with tags.
Find what you need fast. You can search by name, tags, asset type.
Locate your files like a wizard. Preview, search, tag, and organize files the way that makes sense to you.
Review assets anywhere and anytime. Mudstack's compatibility with a wide array of supported file types allows you to view, review, and share files with any member of your team in the browser.
You can get Mudstack for free forever with some limitations to try it, or you can get it as an indie subscription of 19 USD per month, with all its features. Click HERE to learn more.
Enjoy this shot demo and learn more about this promising platform.
The developers behind Mudstack are Jordan Stevens (Founder, Writer, engineer, graphics enthusiast), Nachiket Kumar (Co-founder, Humble designer,) and Mark VanderBoom (Experienced VP with a demonstrated history of working in the computer software industry.) They all have a passion for creating tools that help the creativity of digital artists.