Thursday, September 23rd, 2021: 3D Film News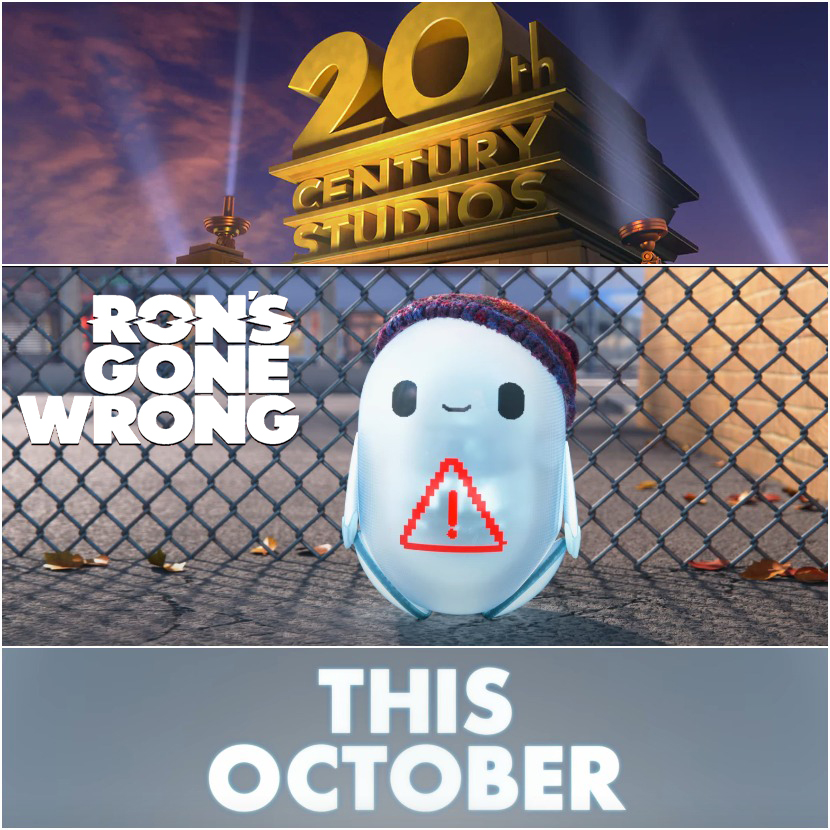 20th Century Studios has released the official trailer of their newest animated adventurous movie, "Ron's Gone Wrong" which is coming to the Big screen on the 22nd of this October.
Ron's Gone Wrong talks about an awkward middle-school boy named Barney and Ron, his new talking and walking digital connect device-bot. Ron's malfunctions show the backdrop of the social media age, which launches them on an epical journey to learn about true friendship.
Enjoy this funny and epical trailer below:
20th Century Studios is an American film studio that is a subsidiary of Walt Disney Studios, a part of The Walt Disney Company (Formerly known as 20th Century Fox). It was founded in 1935 until 2019; the 20th Century was one of the "Big Six" major American film studios for over 80 years.