Thursday, June 23rd, 2021: 3D Community News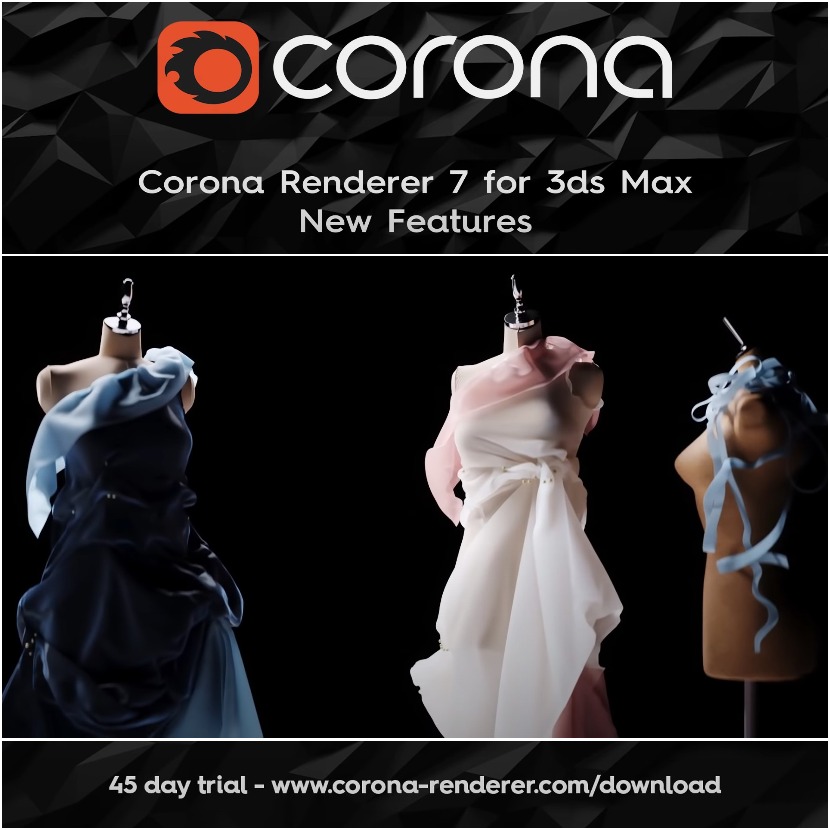 Chaos Czech has announced that Corona Renderer 7 is now available for 3ds Max's users.
We are not surprised by Chaos as we used to see that each new corona renderer version is geared with unique features that help 3d artists become more creative and productive.
Some of the fantastic features are:
A new Physical Material with 35 built-in physical material presets.
Corona PRG Clear Sky Model, with an aerial perspective, Turbidity, Altitude, and Horizon Blur control.
Faster rendering.
5D Displacement Improvements
Faster opening of scenes.
No artifacts in huge scenes
Global Volumetric Environment fixed.
Corona renderer is a (un)biased photorealistic renderer entirely CPU based with an optional GPU denoising developed by NVIDIA that uses their technology NVIDIA OptiX™ AI-Accelerated Denoiser).
If you didn't try it before, they offer a 45-day unlimited demo mode for 3ds Max Corona Renderer 7, and we expect to see corona render 7 for Cinema 4D soon. We encourage you to watch this demo and learn more about Corona Render 7. 
Chaos Czech specializes in software development for 3D computer graphics and visual effects with offices in Prague and Prostějov. The Corona renderer helps artists and designers create photoreal imagery and animation for design, television, and feature films.