Wednesday, May 12th, 2021: 3D Community News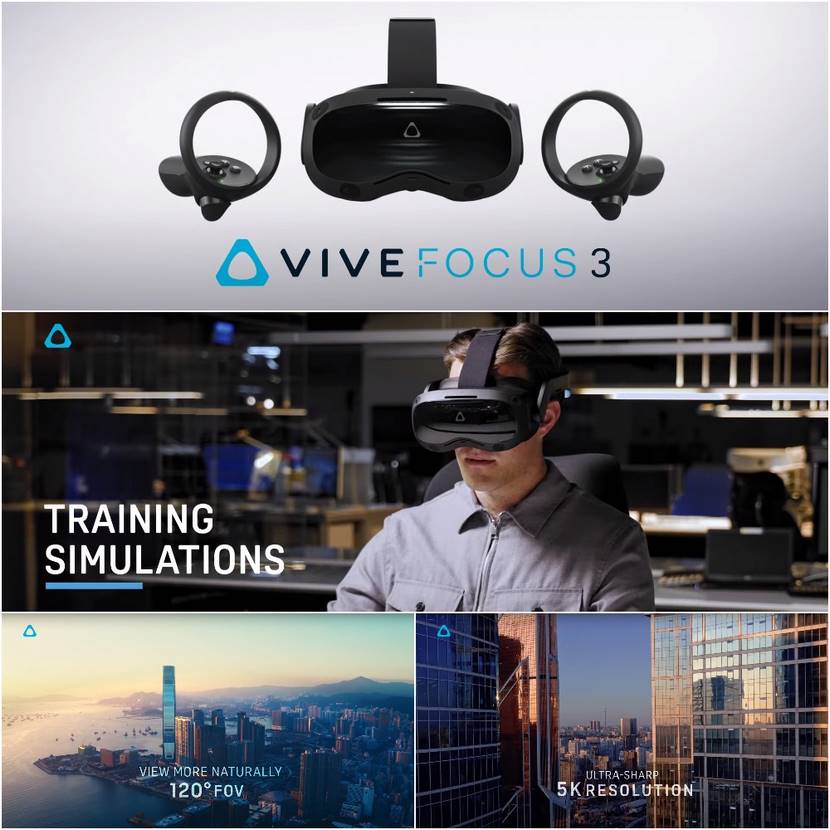 HTC with its new all-in-one product VIVE Focus 3 promises to transform the way you work. The product which delivers best-in-class graphics and ergonomic comfort will be released on June 27th, 2021.
Vive creates immersive products, related to virtual reality for everyone with outstanding graphics and lifelike sounds. Their motto: "Experience the world in ways you never thought possible."
Some Specs.
Screen: Dual 2.88" LCD panels
Resolution: 2448 x 2448 pixels per eye (4896 x 2448 pixels combined)
Refresh Rate: 90 Hz
Field of view: Up to 120 degrees
Audio: Dual microphones with echo cancellation
Battery: 26.6Wh battery – removable & swappable

Learn more about VIVE Focus 3
Virtual Reality Oasis
 YouTube channel covers everything you need to know about the brand new HTC Vive Focus 3 & HTC Vive Pro 2 VR headsets in a 12 minutes video. Check it out!