Tuesday, May 11th, 2021: 3D Community News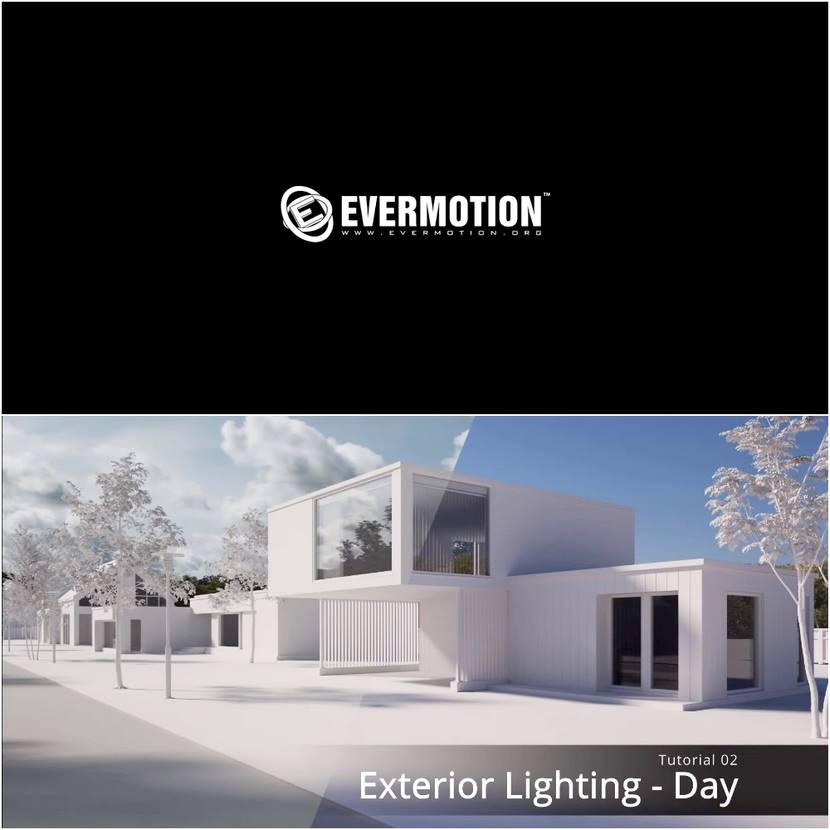 Evermotion, in this free Archviz online training, talks about exterior lighting in V-Ray, using the two common techniques of VRaySun + VRaySky and HDRI map. The workflow presented in this tutorial gives you separate control over shadows, light direction, background, and reflections. Stay tuned for more details about Dome Light in the next tutorial.
The training scene is in 3ds Max and V-Ray format and you can download it HERE.
Evermotion 
is one of the most important architectural visualization portals worldwide. With a big history in the field of 3D graphics, it began as a forum that helped artists around the world to showcase their work and exchange ideas, tips, and tricks. It has also created an enormous amount of 3D model libraries of high quality, making the life of visualizers much easier. Today, it continues with tireless efforts to support the 3D community, and this free online archviz training simply proves it!