Friday, January 14th, 2022: 3D Community News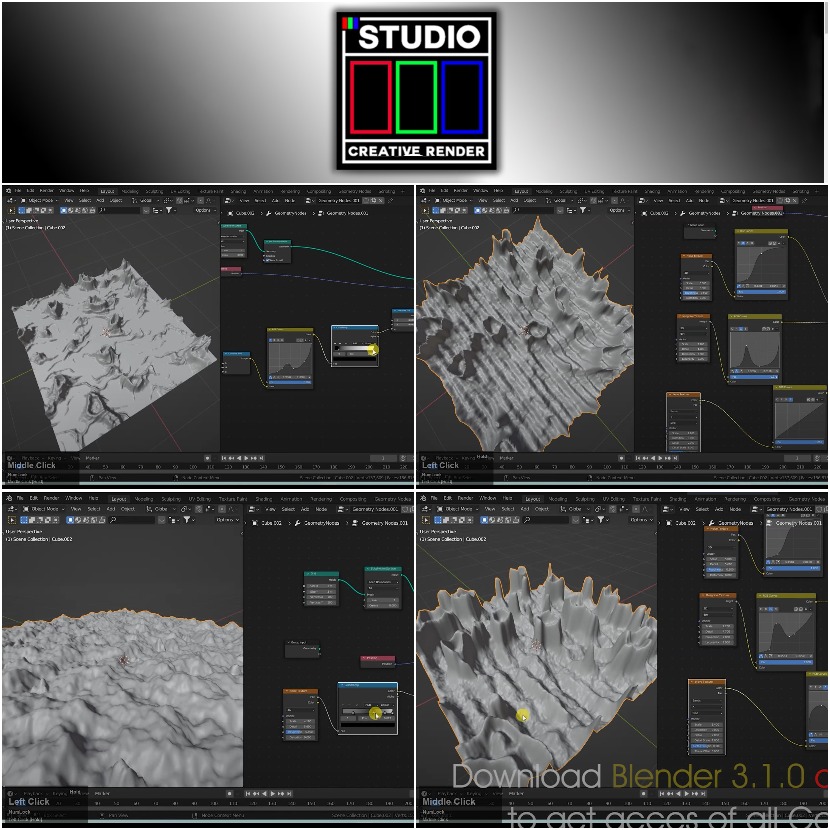 An Indian 3D artist, Subarnakanti Das from Studio Creative Render, has shared a new tutorial with the 3D community on how to use the new geometry nodes in Blender 3.0 to generate procedural landscape terrains.
He showcases his entire workflow in a procedurally way, using Color Ramps node, RGB curves node, Noise Texture node, Musgrave Texture, and Wave Texture node.
In this quick tutorial, he explains the endless possibilities an artist can achieve by using these new nodes.
Enjoy watching this 3-minutes short video tutorial below:
Studio Creative Render: Subarnakanti Dasis, an inauthentic 3D artist of Indian origin, loves to share 3D and VFX tutorials for Blender. Feel free to check his YouTube Channel and his Patreon for more great and informative tutorials.