Wednesday, January 19th, 2022: 3D Community News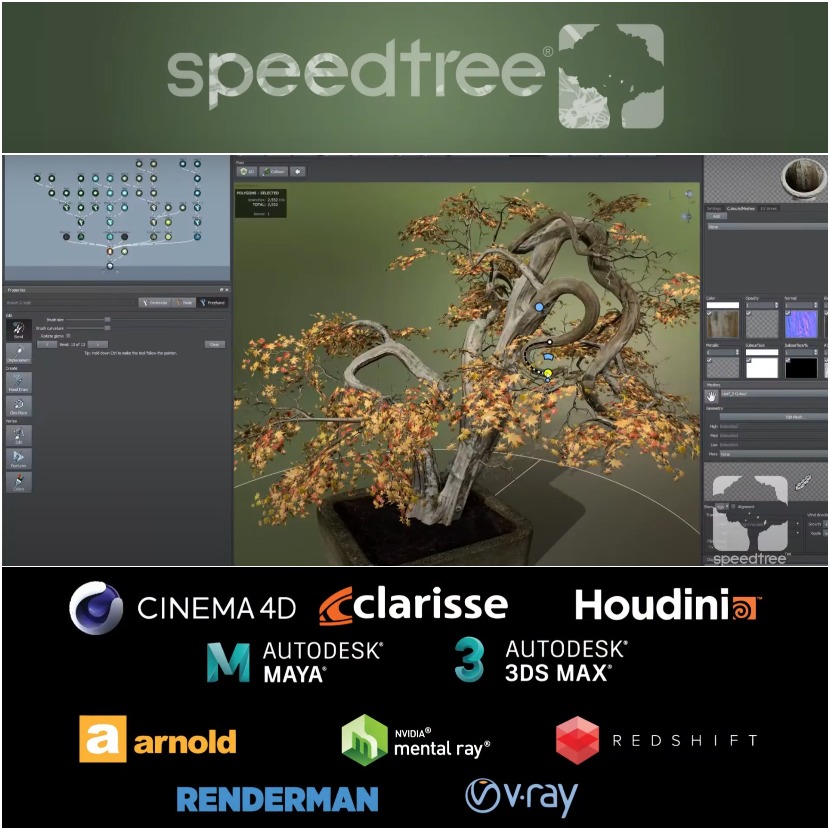 IDV-INC has recently released the latest version of "Speedtree 9" which comes in two versions, one for the Games industry and another version for Cinema.
Speedtree 9 facilitates the 3d artists for both games and cinema production, creating and animating 3D plants in a parametric procedural way with a very efficient workflow.
Some of the new features coming with Speedtree 9:
Photogrammetry Mesh Converter (capture, convert and extend native Speedtree geometry).
Freehand Mode (Bend, vertex edit, click &place, displacement, vertex paint, and hand drawing).
HDRI Lighting.
USD Support.
Loopable VFX Wind.
Turntable Renders.
And a lot more!
Interested to know more about the new features?  CLICK HERE
Speedtree 9 comes in four different Subscriptions.
LEARNING EDITION for Free.
INDIE License 19$ per month.
PRO Floating License 899$ per year.
ENTERPRISE which is a custom one.
IDV-INC also offers some great and in-depth Playlists on "How to create trees from scratch" on its YouTube channel. Enjoy watching this 1-minute teaser below:
Interactive Data Visualization, IDV-INC, based in Lexington, SC, was founded in 2000 and it developed Speedtree software in 2002, a suite of vegetation modeling and middleware, that generates virtual foliage for visual effects, architecture, video games, and real-time simulations. Now, as part of Unity Technologies, Speedtree is used in over 50 countries and has been used in hundreds of films, television, and game titles.