Wednesday, August 11th, 2021: 3D Film News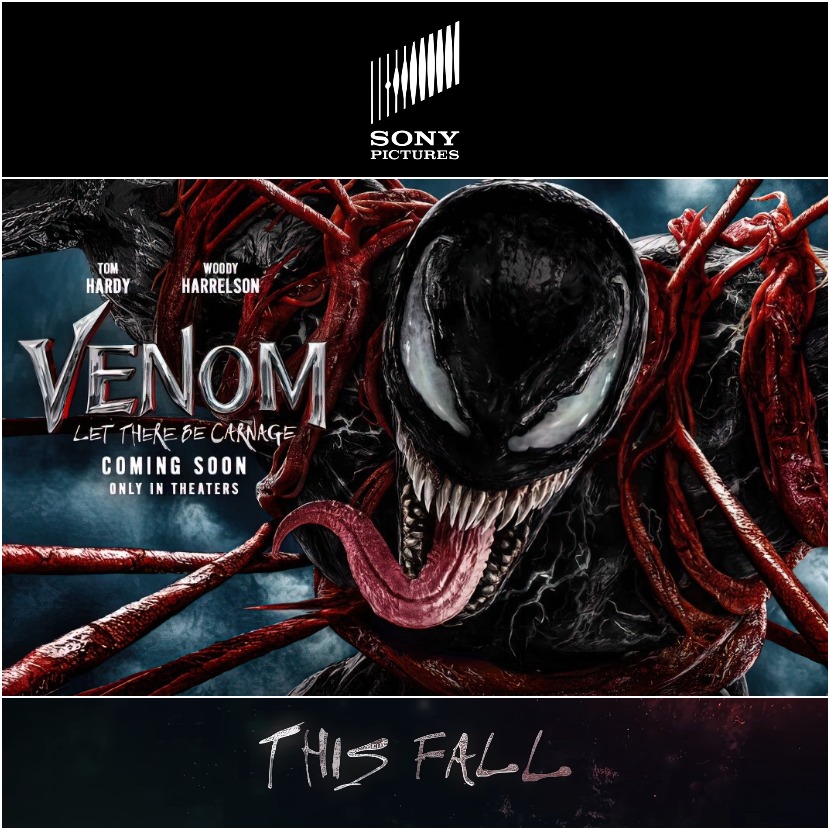 In association with MARVEL, Sony Pictures has released a new trailer for VENOM LET THERE BE CARNAGE which is coming to the big screen on September 24, 2021.
It's the second part of the VENOM series, as the first one was released in 2018. This time "Eddie Brock," while he is struggling to adjust to being the host of the alien Symbiote "Venom," aims to save the world and face the new enemy "Cletus Kasady." Enjoy this thrilling trailer below.
Sony Pictures, formerly known as the Columbia TriStar Motion Picture Group until 2013 and abbreviated as SPMPG, was first launched in 1998, now it is part of Sony Pictures Motion Picture Group.