Wednesday, May 11th, 2022: 3D Community News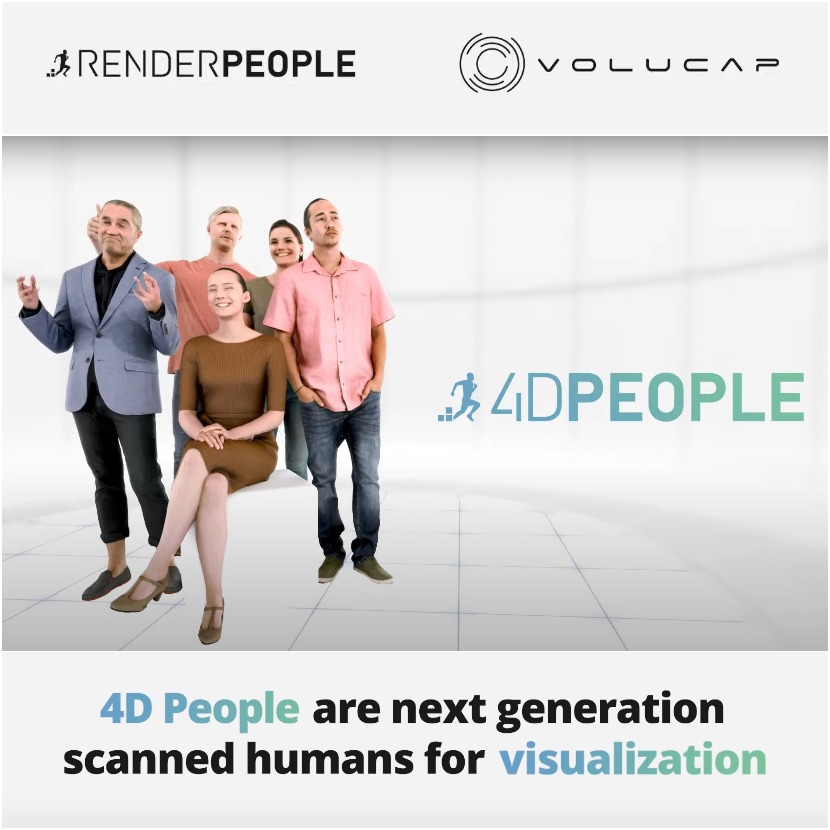 Render People has announced the release of its latest technology called: "4D People" which is the next generation of digital humans.
Like many companies, race to digitize the world of Metaverse, Render People and Volucap have developed a new way of capturing real life, animated humans, and fully mapping them into a digital representation. A volumetrically scanning human using groundbreaking technology scanners.
Some of the new technology features are:
Accurate volumetric capture.
No animation skills are required.
No rigging skills are needed.
High compatibility.
New caching technology.
Real emotion, realistic clothing, and life-like movement.
4K textures, 30K poly mesh, and 30 fps cached animation.
No plug-ins are required.
Supports 3DS Max, Maya, Cinema 4D, Unity, Blender, and Rhino
Enjoy watching this stunning presentation now!
Render People GmbH, which originated in Germany, is one of the world's largest libraries of scanned 3D People, with more than 4,000 individual characters ready for use in Maya, 3DS Max, Cinema 4D, and more. These digital people have a diverse collection with many ethnicities, ages, and poses that are ready for use in games, movies, visualization, VR, and AR.