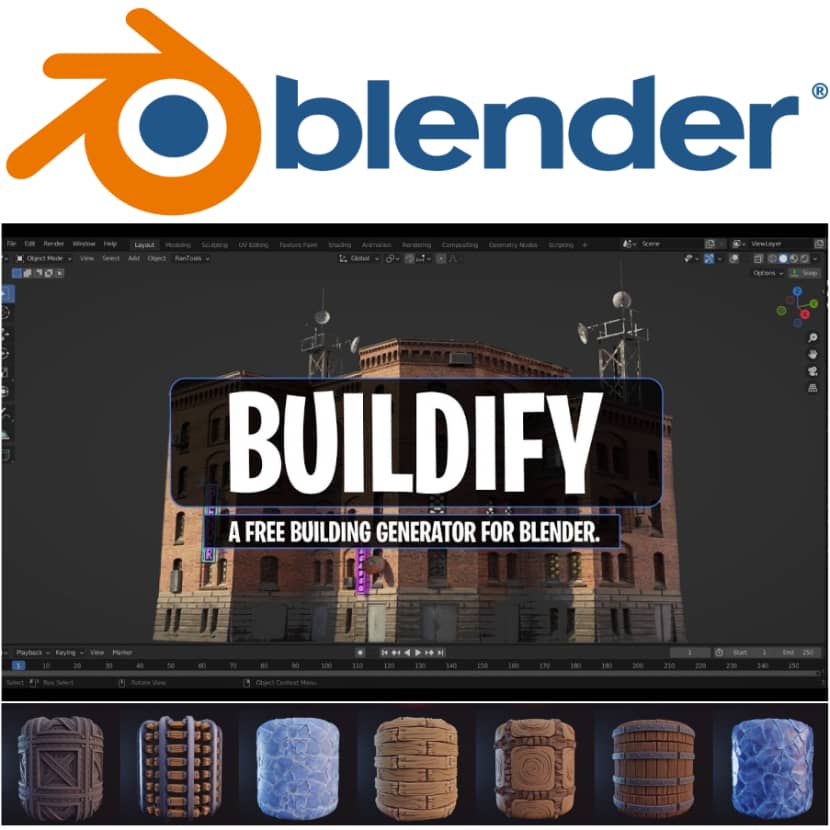 Pavel Oliva has released Buildify - a geometry nodes library for easy building creation in Blender.
The current version is 1.0. but more features will be added over time once some required nodes are implemented into Blender to be able to do more advanced systems.

Read an overview of the new features here.