Wednesday, November 24th, 2021: 3D Community News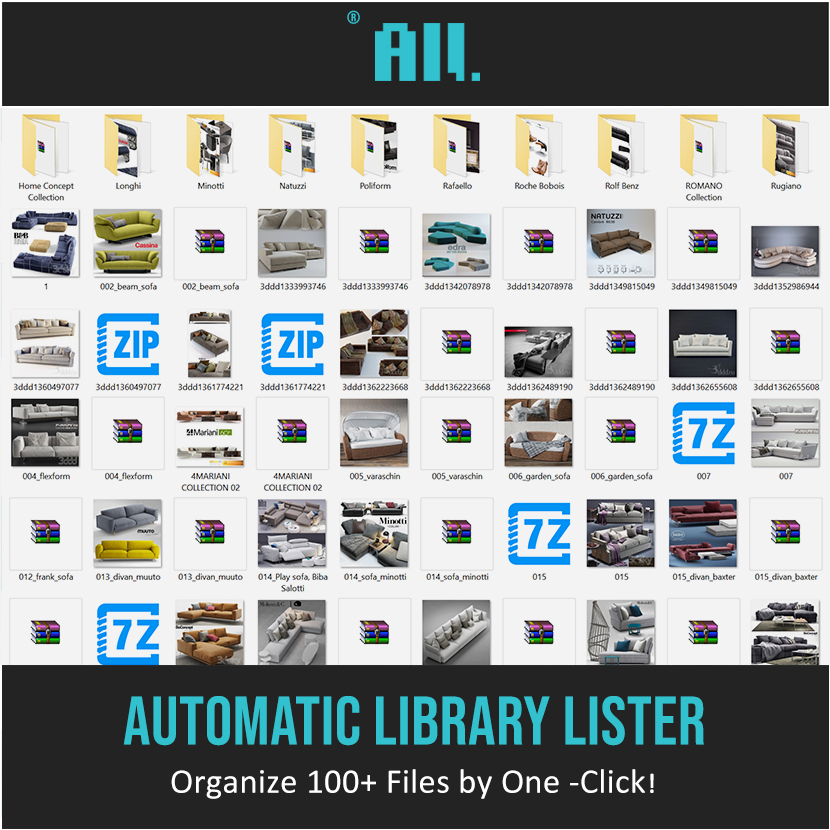 Muhammad Nagy, from NAG®, has recently developed a new software that can automatically organize the chaotic 3D library files with one click. The software is named NAG ALL - Automatic Library Lister.
After running NAG ALL and its mission is performed, the user will have a highly organized library in the form of: 3ds Max file beside its related preview image. The 3D library will be ready for manual drag/ drop process into the 3ds Max canvas, or for bridging with assets management plug-ins, such as Project Manager, Connecter, or Autodesk Assets Library.
The software was successfully tested to sort over 1,000,000+ 3D asset stores, such as 3dsky, Designconnected, CGtrader, Turbosquid 3D models, and many more. It won the trust of 100+ 3D artists and studios from 25+ countries all over the world.
What is NAG ALL? https://youtu.be/uwFmca8qr-A
How does NAG ALL work?
The software is available for sale in two main generations. The PRO generation includes three customization options to the software algorithm, to let the user set the preferred way of his 3D library. The following image shows the differences between the "Basic" and the "Pro" versions of NAG ALL and you can download it HERE!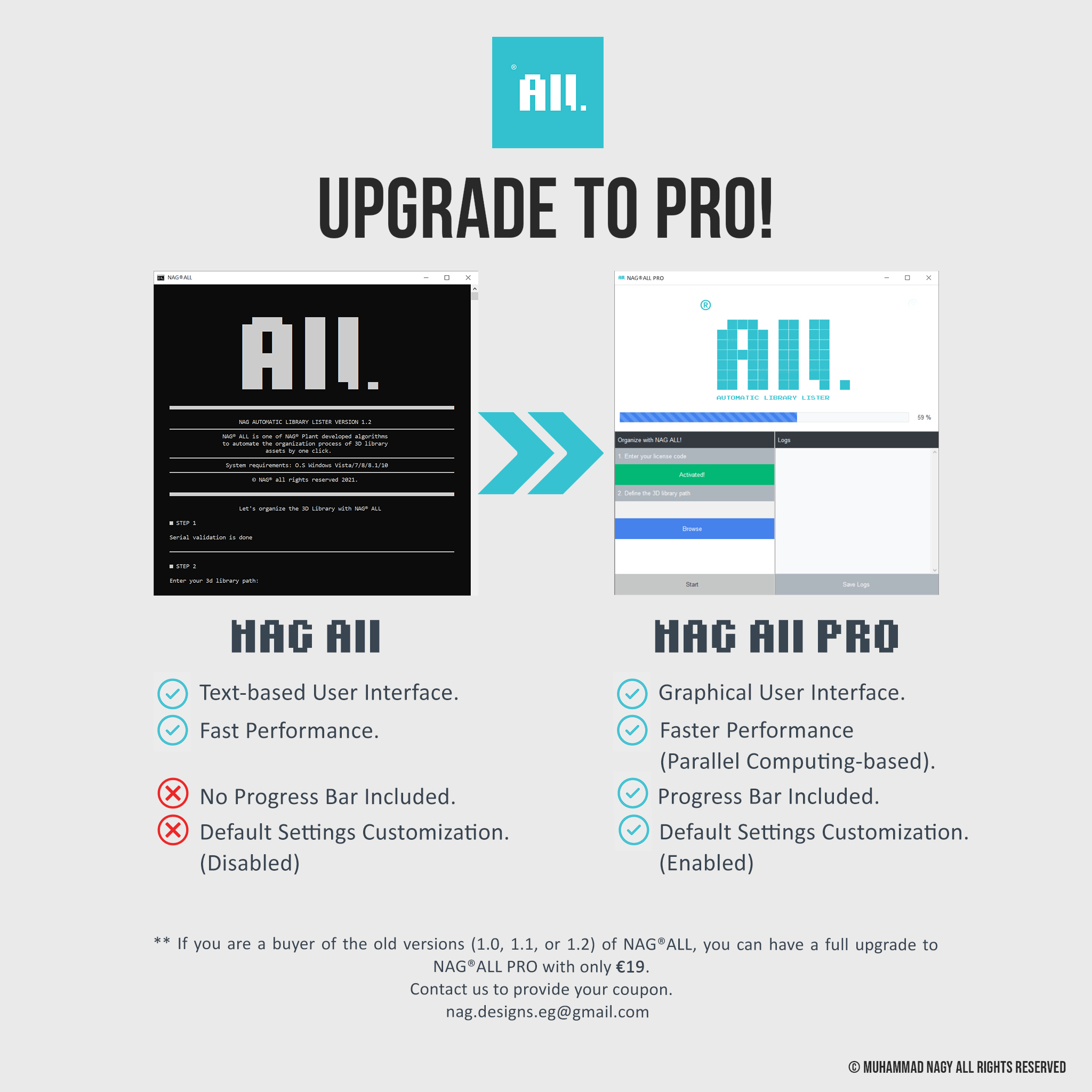 Muhammad Nagy is the CEO, chief designer, and art director at NAG®. He works also as an assistant lecturer at Ain Shams University in Cairo, Egypt. NAG® is an award-winning design and art direction office, located in Egypt. They are experts in the creation of top-notch architecture designs and interiors. In addition, they are specialized in art direction pipelines for the production of hyper-realistic visualizations in world-class quality.