Wednesday, November 3rd, 2021: 3D Community News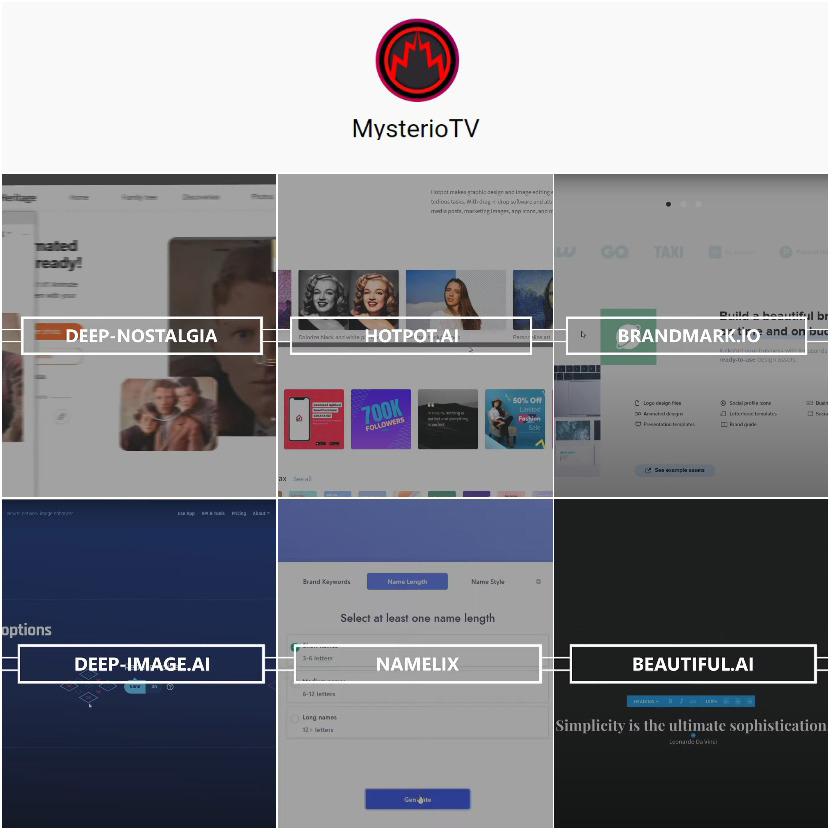 MysterioTV, has released a video on YouTube showcasing 10 crazy and free AI tools, that will blow mind you as they make your life easier.
These tools are:
• Copy.ai. A copywriter AI-based tool, which is a content creation helper tool.
• Beautiful.ai. An AI tool for creating stunning presentations or PPT.
• Hotpot.ai. An AI image restore tool that offers background removal, colorizing black and white, and restoration of old pictures.
• Deep-nostalgia. An AI tool for animating and bringing life to old photos of you or your grandparents.
• Pfpmaker. A very simple to use AI tool for making profile pictures.
• Brandmark.io. Creating a logo for your brand with AI technology.
• deep-image.ai. Dedicated image enlarger that supports up to 3x scale.
• Bigjpg. An AI image enlarger as deep-image but gives more options to scale and support up to 4x enlargement for free.
• Lumen5. An online marketing video maker creates informative videos within a couple of clicks.
• Namelix. An AI naming tool for giving names to your brand or your YouTube channel. You may also want to check the AI business name generator by Squadhelp. With this tool, you also have the option to get name suggestions from real people and a list of suggestions, next to the AI-generated names.
Enjoy watching this six minutes video full of crazy AI tools below:

MysterioTV, is a youtube channel for all those who like tech trends.