Monday, December 20th, 2021: 3D Community News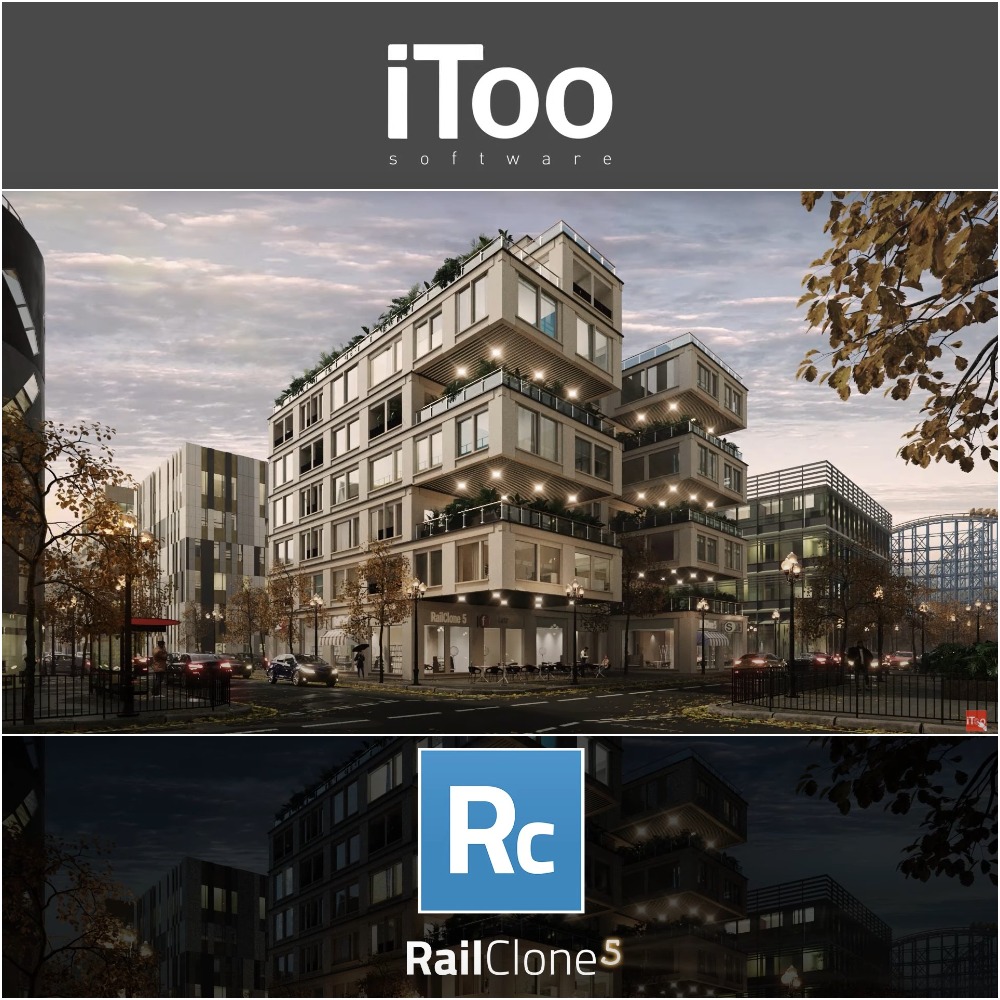 iToo Software is thrilled to unwrap the 5th version of RailClone, an innovative parametric 3d modeling plugin for 3ds Max.
Some of the most important improvements of this version are:
- New banking controls allow you to twist and corkscrew the geometry around the spline.
- The ability to distribute lights, VDBs, and other non-geometric objects.
- A brand new caching system that allows you to bake a RailClone object to the scene or an external file.
RailClone 5 is now more optimized, more versatile, and more essential than ever before. Enjoy its presentation below:
To see the full list of what's new, check out the announcement on their BLOG. 
iToosoft is a 3D software developing company founded in 1999 in Cádiz, southern Spain. The creators of Forest Pack and RailClone, top-ranked plugins for Autodesk 3ds Max with a wide range of applications in Archviz, VFX, and games, are constantly working hard to develop clever and productive tools which make 3D Artists' life easier.