Friday, October 8th, 2021: 3D Film News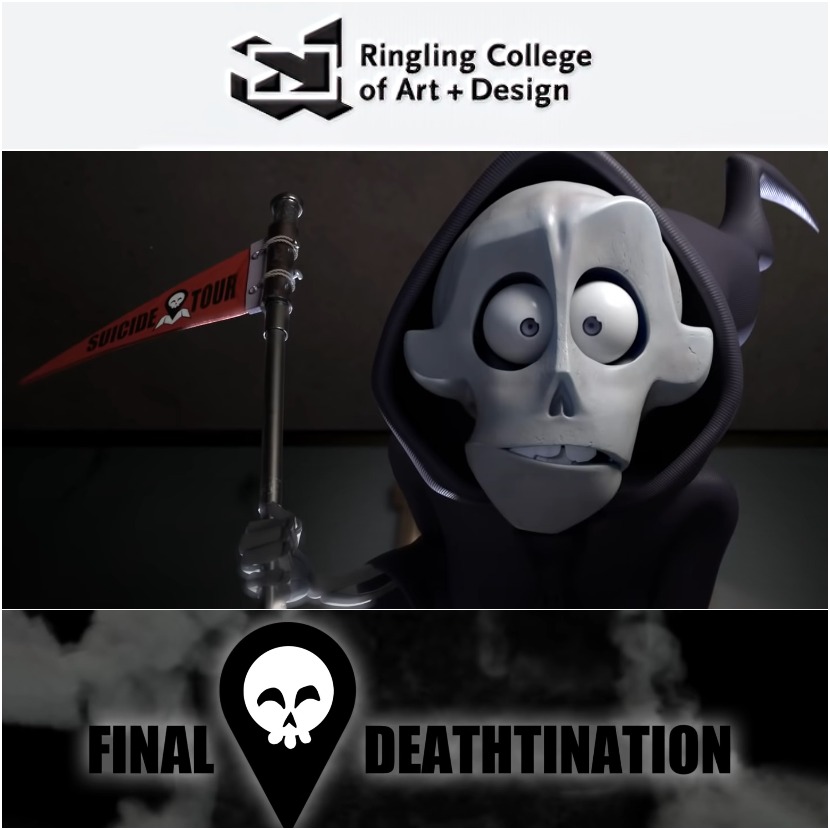 CGMeetup has published a CGI 3D animated short film by Marika Tamura for her graduation project with the name of Final "Deathtination" at Ringling College of Art and Design.
The story is about a depressed man who is about to hang himself; at that moment, he encounters Grim Reaper, who offers him the best way to end his life around the world.
Enjoy watching this dreamy 2 minutes short movie below:
CGMeetup was founded in 2011 as an online platform. Over the last ten years, the site has evolved into one of the premier film, media & entertainment, and games websites globally, offering the latest news, an inspirational gallery, jobs, 3d models, and hundreds of free tutorials on a variety of subjects. They showcase some of the best computer graphic artwork in the world.
Ringling College of Art and Design, Since 1931, Ringling College of Art and Design has grown the creative spirit in students worldwide having a passion for art. This private, not-for-profit, fully accredited college offers the Bachelor of Fine Arts degree in eleven departments and the Bachelor of Arts in two.