Monday, January 31st, 2022: 3D Community News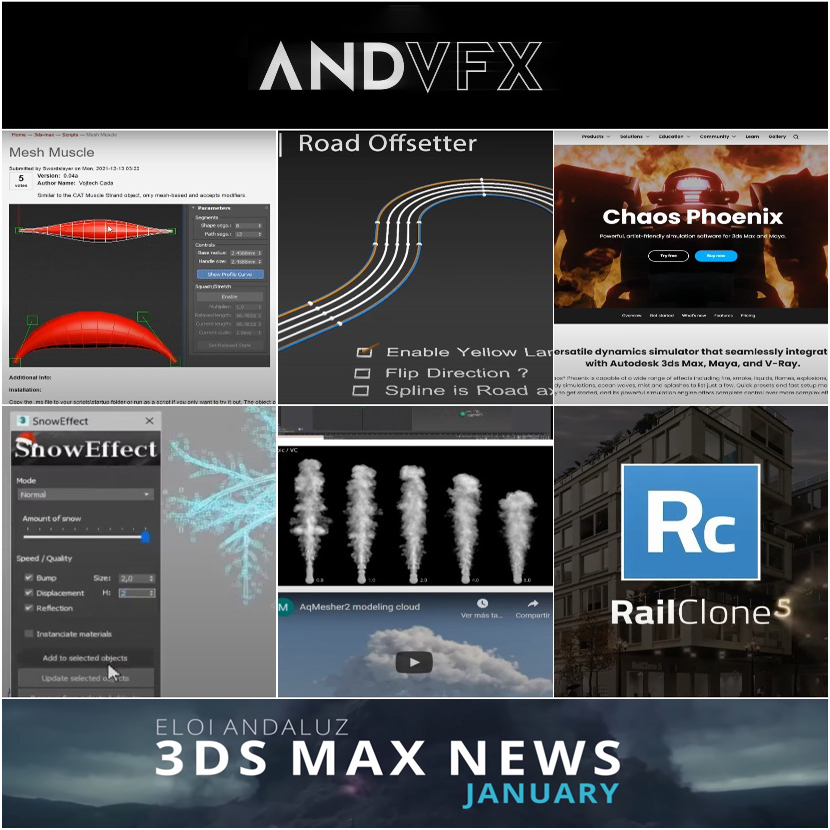 Eloi Andaluz Fullà has shared with the community the latest updates of 3DS Max free scripts, plugins, and tutorials on January 2022.
Some of the scripts, plugins, and tutorials are listed below:
Enjoy watching this 12-minutes very interesting and full of information video for 3DS Max:
Eloi Andaluz Fullà is a VFX artist from Barcelona who lives in Canada. He started by studying architecture, then a Master in Structural Analysis, and other studies in solar energy. Eloi discovered 3D as a hobby in 2002 with a demo version of 3dsmax 2. He learned by his own all software he found available. He has recently joined ScanlineVFX as an FX artist, and he works in multiple movies.