Monday, September 27th, 2021: 3D Community News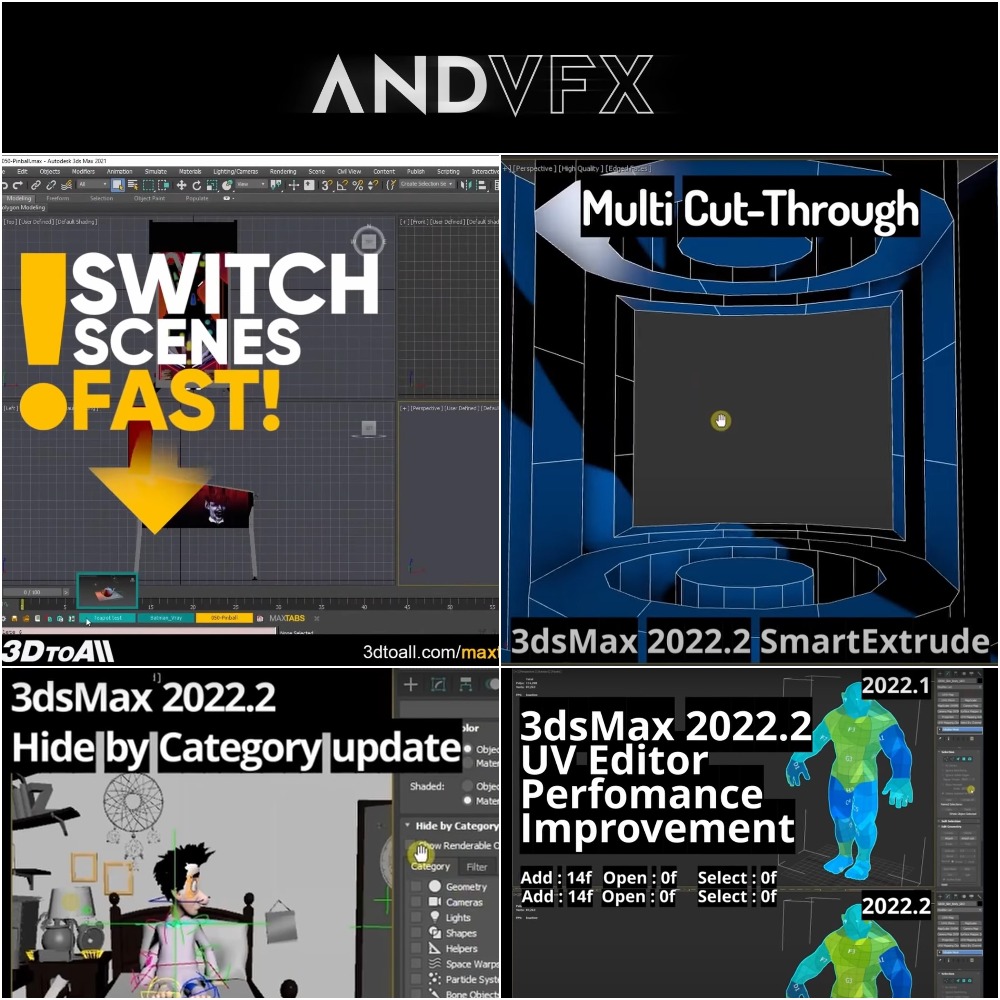 Eloi Andaluz Fullà, as usual, shares with the 3D community 3DS Max 2022.2 update news.
Some of the updates he talks about:
Unfold3D Peel is the default algorithm used for the Peel functions inside 3ds Max with the Unwrap UVW modifier.
Unfold3D Packing, The Unwrap UVW modifier will check your UV data and fix the problematic data such as degenerate or non-manifold UV data or stacked & welded elements.
Unfold 3D Optimize is added in the Relax method dropdown.
File Save Performance Improvement. File saving 423% faster than before.
Smart Extrude now supports multi-cut-through and partial merge.
Pen Pressure Improvement, support 8192 level
Python, it is now possible to execute pyc files in 3ds Max.
USD beta 0.2 supports exporting animation data such as node transform animations and vertex animation cache.
Enjoy watching this ten plus minutes video and stay up to date!
Eloi Andaluz Fullà is a VFX artist based in Canada. He studied architecture with a Master in structural analysis and other studies in solar energy. Eloi started 3D Art as a hobby in 2002 with the demo version of 3DS Max 2. Now he is a part of the ScanlineVFX team as an FX artist working in multiple movies.