Thursday, March 24th, 2022: 3D Community News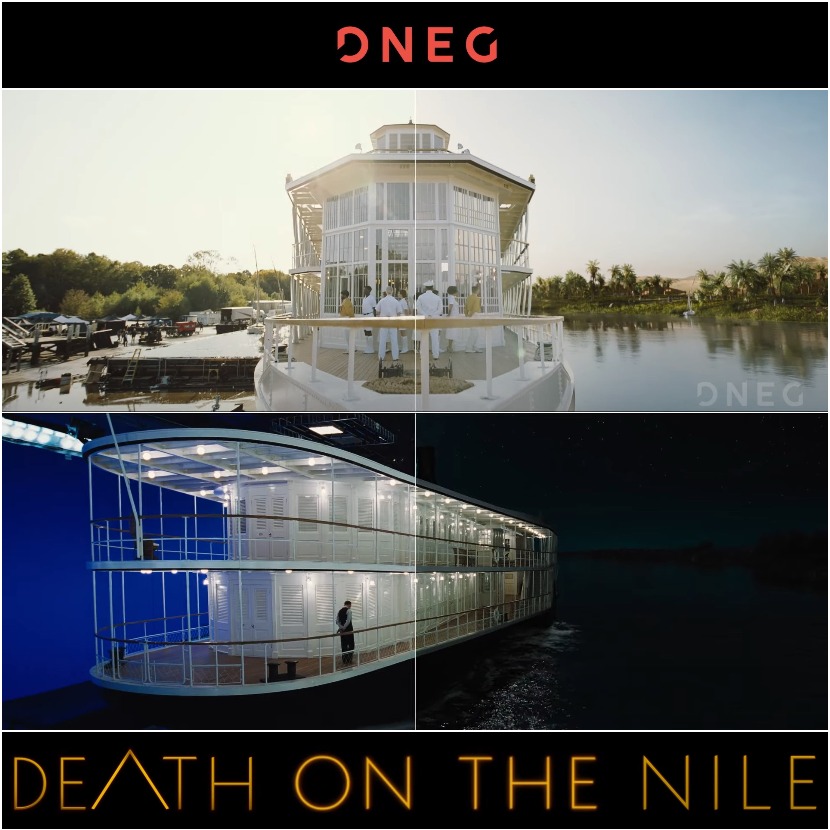 DNEG has recently shared a VFX breakdown for the movie "Death on the Nile" which was released last February on the Big Screen.
In this amazing breakdown, you can check how they managed to take the viewer back to the time of the 1st World War in 1937, in a very memorable exotic location, the Nile River in Egypt.
They have transformed shots that were taken in a studio to a stunning real-life Nile cruise, by adding, removing, and manipulating 3D assets, matt-painting backgrounds, and color grading.
Death on the Nile movie is based on the famous novel of the same name by the author Agatha Christie, who is very famous for her mysterious and adventurous stories. This story takes place in 1937 after the 1st World War and it describes a mysterious murder happening on a cruise in the Nile River.
Enjoy watching this breathtaking breakdown below:
DNEG is a British motion picture, visual effects, and computer animation company that was founded in 1998 in London. It is one of the world's leading visual effects and animation studios for feature film and television. They have over 20 years of industry experience and are honored to have won six out of the last ten Academy Awards for 'Best VFX'.