Tuesday, December 14th, 2021: 3D Community News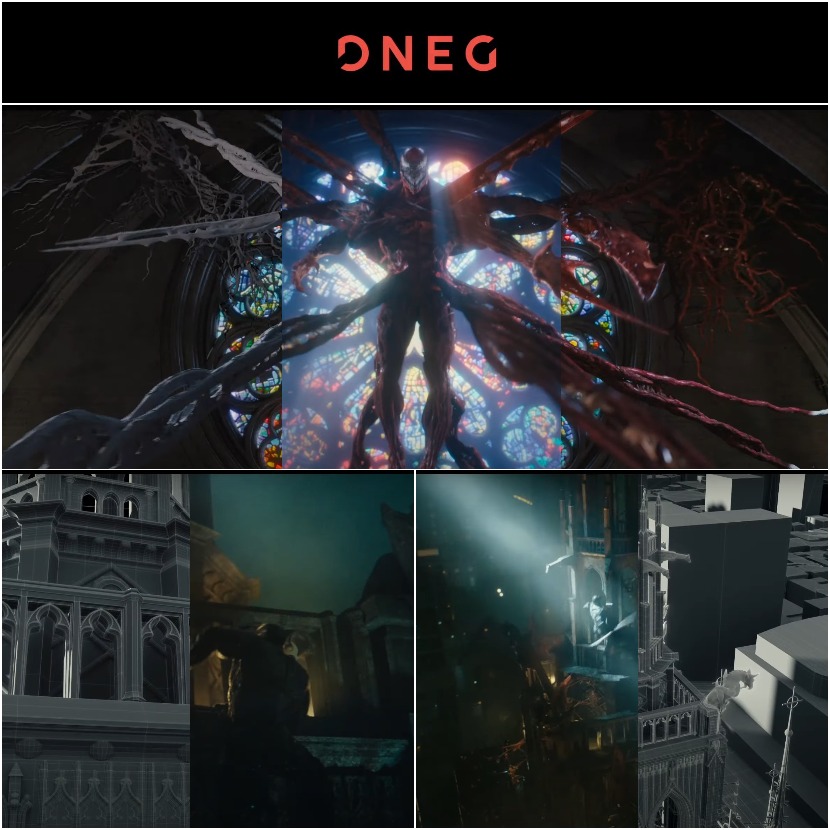 DNEG, one of the famous VFX animation studios, has recently shared their VFX behind the scene reel for the" VENOM LET THERE BE CARNAGE " movie.
In this reel, you can watch a lot of incredible scenes and how DNEG studio countered many obstacles mixing live footage and 3d assets to create thrilling battles between "Venom" and  "Carnage".
Enjoy watching this thrilling and breathtaking behind the scenes video below:
DNEG is one of the biggest and largest studios in visual effects and animation for television and feature films, with offices in Vancouver, London, Chennai, Los Angeles Bangalore, and Toronto. They have won 6 Oscars and 2 Emmys plus many more for their work in Altered Carbon, Interstellar, Inception, Harry Potter, and The Deathly Hallows Part 2.