Monday, May 10th, 2021: 3D Community News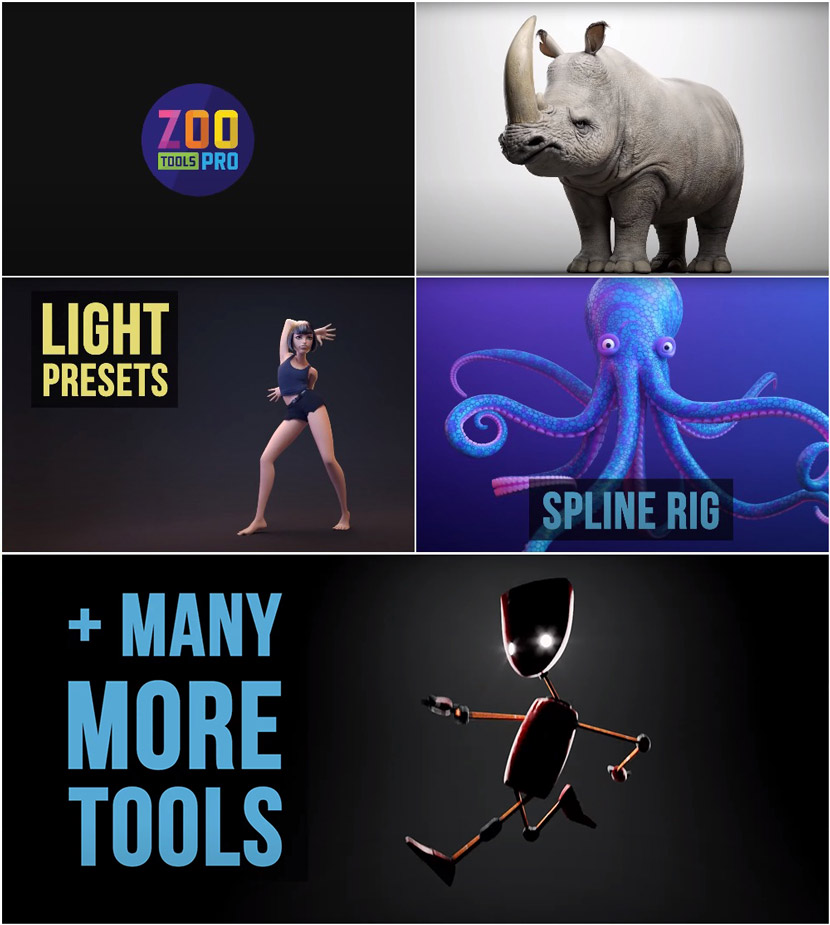 Create 3d Characters added 6 new tools to Zoo Tools Pro 2.5.0 for animation workflows in Maya.
This release supplements the Zoo Tools Pro toolset significantly by adding new tools for baking, retiming and randomizing animation. Below the video presentation of Zoo Tools Pro 2 in any case you've missed it!
Create 3d Characters
is a Sydney-based company and dedicated to training for the entire 3D character pipeline. They create very useful tools and workflows for small teams and individuals. Founded by Andrew Silke (Avatar, Harry Potter, Gravity) for his 3D students and those interested in the creation and animation of 3D characters for VFX and games.