Tuesday, May 30th, 2022: 3D Community News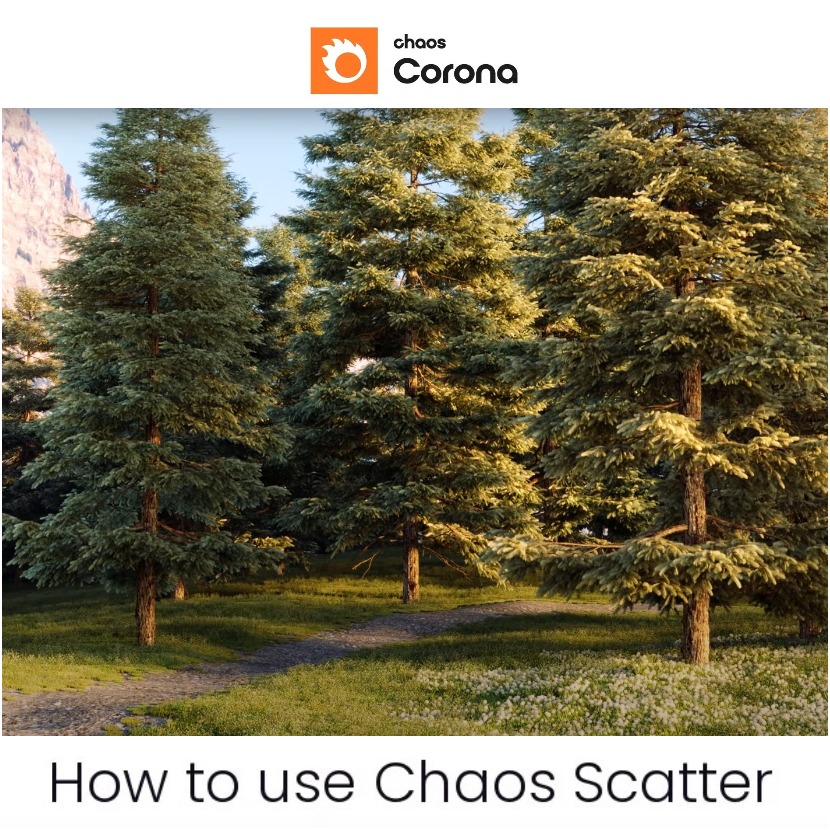 Chaos Corona team has shared a very interesting, 6-minutes tutorial, to help the community on how to scatter vegetation in 3DS Max using Chaos Scatter.
By the end of this quick video tutorial you will learn:
A simple introduction to the new tool.
How to create a scatter object.
Count, slope limitation, and Normal verse Z parameters.
Avoid collisions and randomization settings.
Using presets for faster workflow.
Spline includes and Excludes options.
Edit instances, camera clipping, and scatter litter.
Using Chaos scatter surface color.
Enjoy watching this useful video tutorial now!
Chaos Czech is a company specializing in software development for 3D computer graphics and visual effects with offices in Prague and Prostějov. Well, known for Corona renderer which helps artists and designers create photoreal imagery and animation for design, television, and feature films. Recently become a part of an Academy Award-winning company Chaos Group.