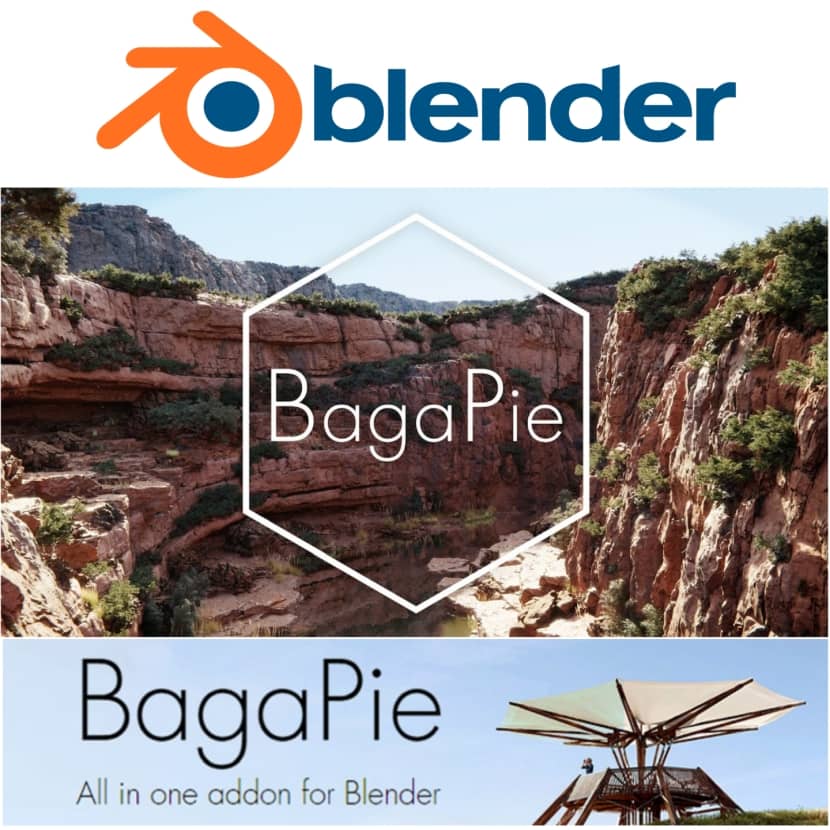 Antoine Bagattini, architectural visualization artist and tools developer, has updated BagaPie, his free scattering, object distribution, and 3D modeling modifier for Blender.
BagaPie Modifier is an all-in-one and free addon for Blender.
​It creates presets for scattering, architecture, hard surface, array random, groups, proxy, deformation, and much much more.

The V8 update reworks BagaPie's ivy generator, adding support for gravity, collision, and the option to 'project' ivy onto surfaces, and adds the ability to create a custom UI panel for nodes.

Its features include a real-time Boolean modeling system and object instancing, array generation, and scattering, with the option to distribute instances parametrically or to paint them onto a surface.
BagaPie also now includes Ivy Generator, a free ivy generator for Blender, as part of BagaPie.
The scattering tools work with any 3D models, but Bagattini also develops BagaPie Assets, a library of readymade environment assets like rocks and trees designed for use with BagaPie.

Get BagaPie here!

Here is the short list of the latest updates to V8 of BagaPie:
- Apply Ivy
- Node to Panel
- Ivy Performance improvement
- Ivy new projection method
- Ivy better propagation
- Ivy collision
- Ivy gravity
- Ivy view guide
- Bug Fixes
Check the video to get familiar with all the features!
Antoine Bagattini is an architectural visualization artist and tools developer.