Thursday, May 13th, 2021: 3D Community News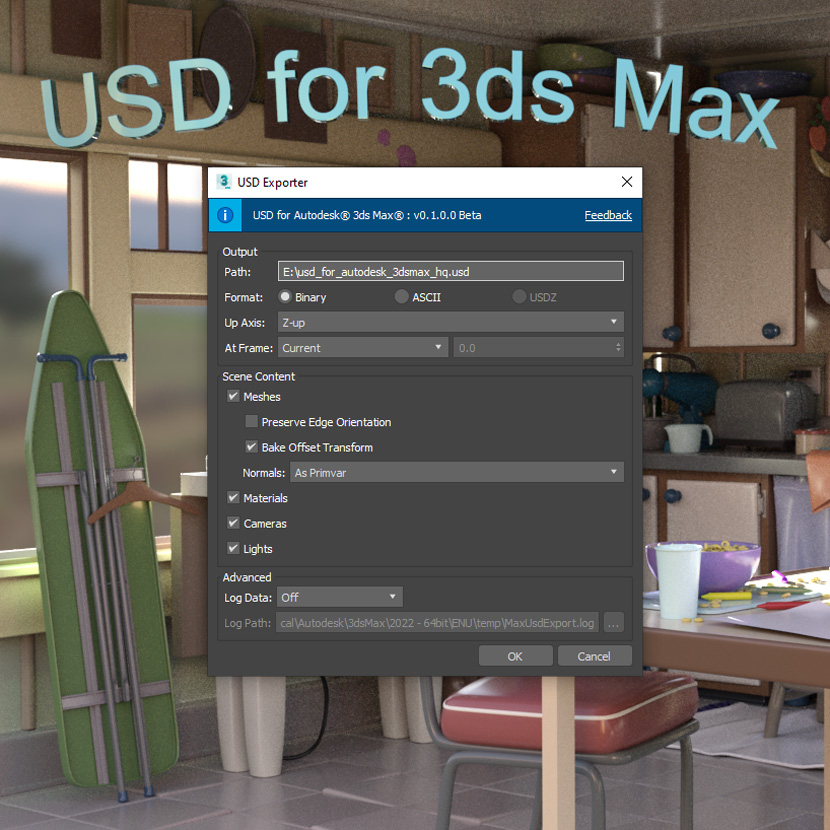 Autodesk released a public beta of the USD plugin for 3ds Max 2022.
This standalone product brings USD technology (Pixar-developed Universal Scene Description format) to the power of 3ds Max, and it must be downloaded and installed separately. The purpose of this extension is to allow users to edit, create, work in or with and collaborate on USD data while utilizing at the same time the workflow between several platforms such as Maya and 3ds Max.
USD was open-sourced in 2016, and it became handy for VFX, animation, and game development pipelines. In the 0.1 release, USD for 3ds Max supports importing-exporting meshes and materials, but no cameras or lights yet, and it's compatible with 3ds Max 2022, available as a free beta for registered 3ds Max users. For more information, you can visit the Autodesk Help Page, and if you would like to know more about USD technology, don't miss the video below by NVIDIA.