Friday, October 29th, 2021: 3D Community News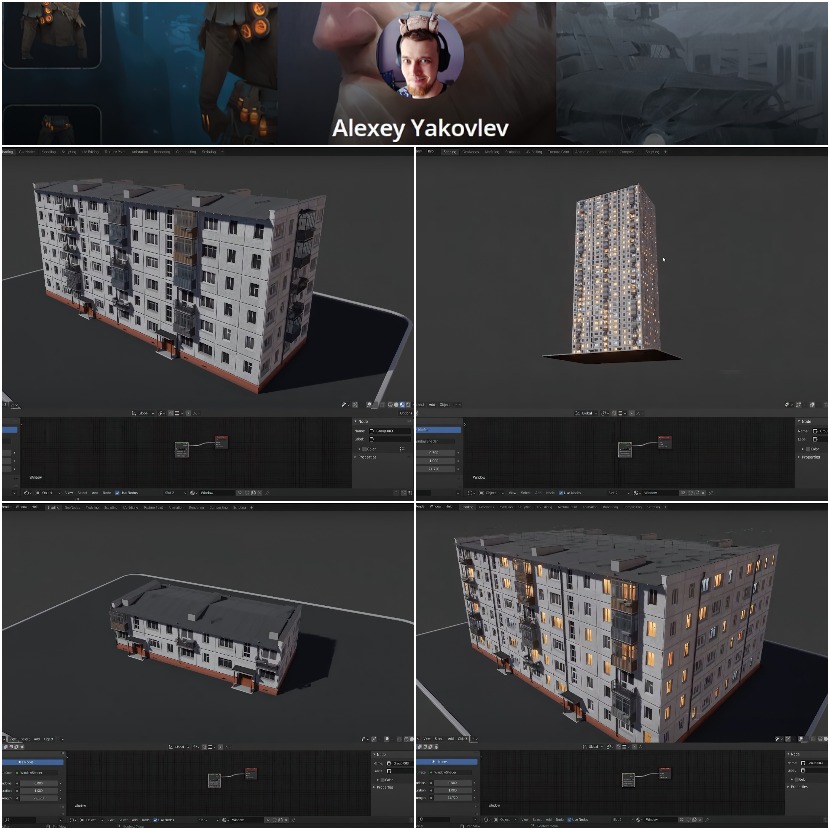 Alexey Yakovlev has recently shared a free Post USSR Building Generator for Blender which is based on geometry nodes, and it allows the user to edit the building parametrically.
Some of the Features this tool covers are:
Parametrically change several stories.
Add entrances, edit balconies.
Changing the final width and length of the building.
It is compatible with Blender 2.93 and newer versions, and You can get the Post-Soviet Building Generator HERE.
Enjoy watching this less than a minute demo video below:
Alexey Yakovlev is a 2D and 3D generalist, concept artist, and UI designer based in Moscow, Russia.