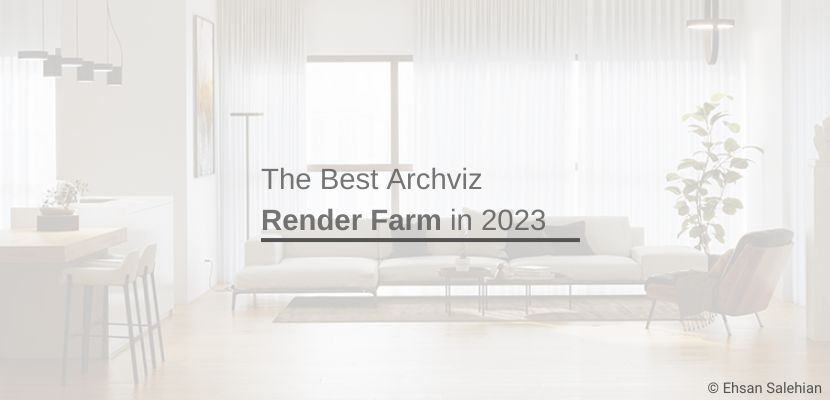 Your success as an architect or 3D artist depends on a reasonable scale of your ability to produce high-quality renderings. But because today's 3D software is so complex, rendering can be time-consuming and it needs a great amount of resources. A good render farm can alter the situation in this case. In this article, we'll discover the features you should be looking for and the best render farm available in 2023 for archviz.
What is an Archviz Render Farm?
An archviz render farm is a network of powerful computers that work together to render complex 3D visualizations. It is a service that provides rendering power for architects, designers, and artists. This can save you time and money, as you can render your projects much faster than with your local computer.
Features to Look for in an Archviz Render Farm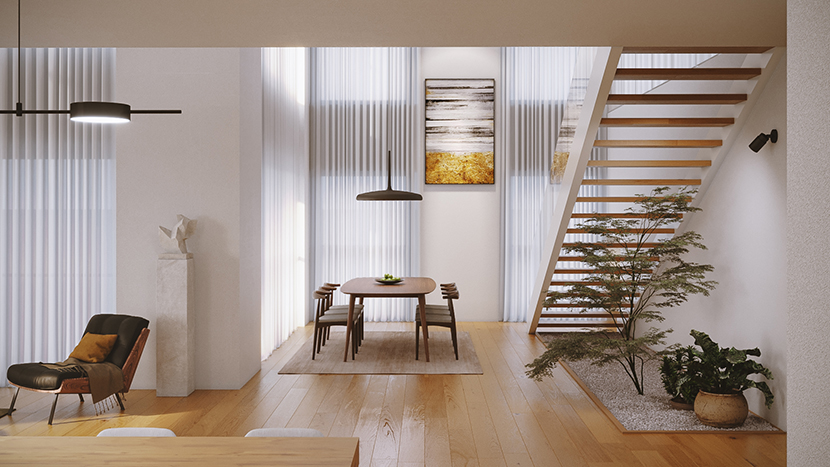 Ehsan Salehian's 'Clean and Tidy Living Room', rendered at RebusFarm.
Speed
The main benefit of using a render farm is to reduce rendering time. Look for a render farm that can deliver your projects in a timely manner without sacrificing quality. This will help you meet tight deadlines and allow you to work on more projects.
Scalability
As your projects grow in size and complexity, you need a render farm that can scale with your needs. Look for a render farm that can accommodate your project size, from small residential projects to large commercial ones.
Customer Support
Choose a render farm that provides excellent customer support. If you run into any issues or have questions about the service, you want to be able to reach out to a support team that is knowledgeable and responsive.
Price
Cost is always a factor when choosing a render farm. Look for a provider that offers competitive pricing without sacrificing quality. Many render farms offer a pay-per-use or subscription-based pricing models, which is more cost-effective than purchasing your own hardware.
Software Compatibility
Not all render farms support every 3D software. Ensure that the render farm you choose is compatible with the software you use, whether it's 3ds Max, V-Ray, Maya, or others.
Choosing The Best Render Farm: RebusFarm
RebusFarm is a powerful render farm founded in Germany and provides efficient and reliable rendering solutions for architects and 3D artists. We will explore its main features and why it is the best render farm for architecture visualization.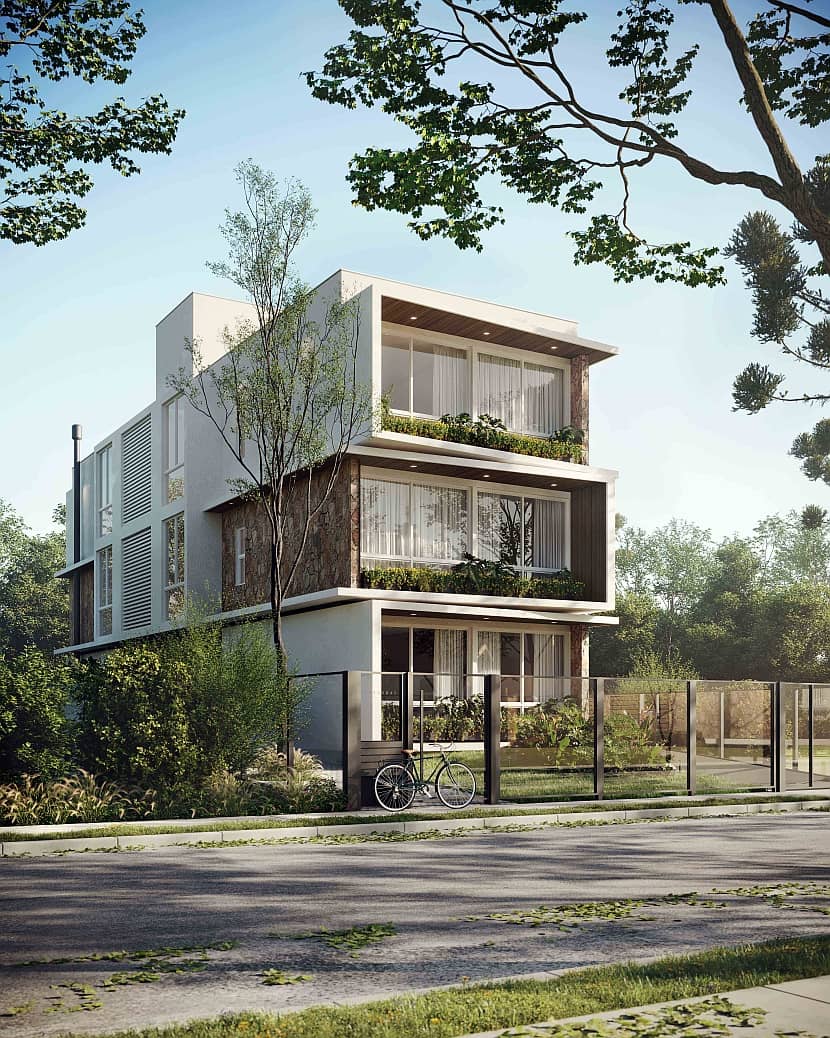 Edifico Varandas' by Do Studio was rendered at RebusFarm.
RebusFarm Features
User-friendly software
The RebusFarm software is one of the biggest advantages due to its user-friendly interface. It is designed to be intuitive, so the users find it easy to manage their projects. The latest version of the software has features such as batch rendering/takes, pre-upload, preview, and a resubmission function. The users are also able to choose from a wide variety of software and plugins to make use of the service, including 3ds Max, Maya, Cinema 4D, and many others.
Quick render times
RebusFarm is always using the newest hardware to ensure pure computing power and speed for even complex projects. You can expect your project to be completed faster than with other farms without the latest technology.
Cost-effective
The pricing of RebusFarm consists of a pay-per-use system, which makes it a cost-effective solution for small and large projects. Users can also use volume discounts to ensure they take advantage of the best price possible.
Most used software and plugins support
RebusFarm supports a wide variety of software and plugins such as Maya, Cinema 4D, 3ds Max, Blender, and Redshift, among others. This way, the users can select what they need for their projects, ensuring compatibility and consistency in their workflow.
24/7 Support
The RebusFarm customer service is always available to support their customers. They are always reliable and provide fast accurate responses. You can choose from different options to contact them: sending an email, via chat, or via phone call.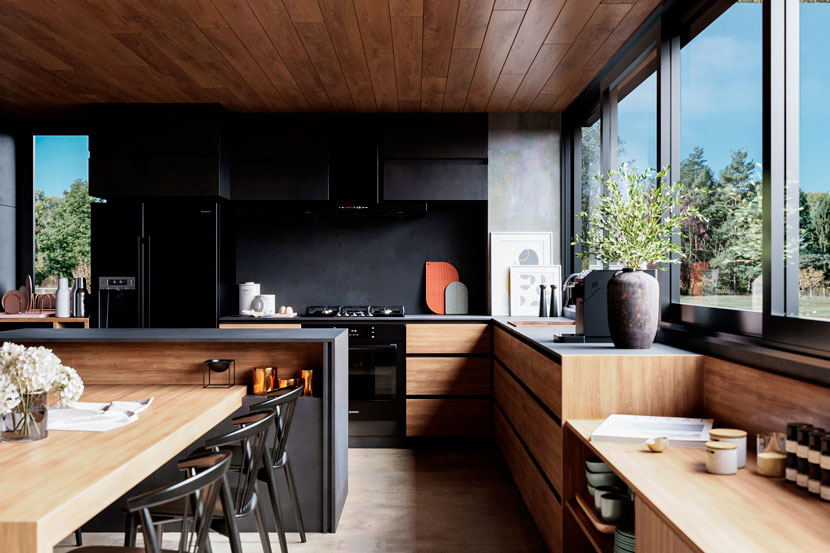 Darqviz's 'Arriving' was rendered at RebusFarm and featured in 2021.
Conclusion
In conclusion, RebusFarm is a powerful render farm that provides an efficient and cost-effective render service for archviz and 3D art in general. The user-friendly platform has quick rendering times, and a wide selection of software and plugins. In addition, its reliable customer service and positive reviews make it the best option for any architect or 3D artist looking for a top-quality render farm.