Friday, November 29th, 2019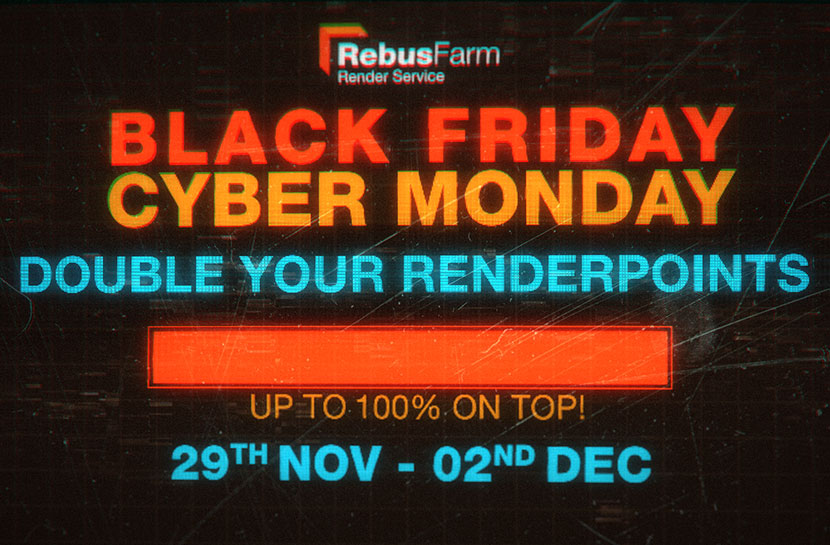 Buy up to 500 RenderPoints and get 100% free RenderPoints on top!
For example: If you buy 50 RenderPoints you'll get 100 RenderPoints or if you buy 500 RenderPoints you will get 1000 RenderPoints.
You can only activate the deal via this link!
Discount only applies to one purchase per user! The deal ends on December 2nd, 2019 at 23:59h CEST.