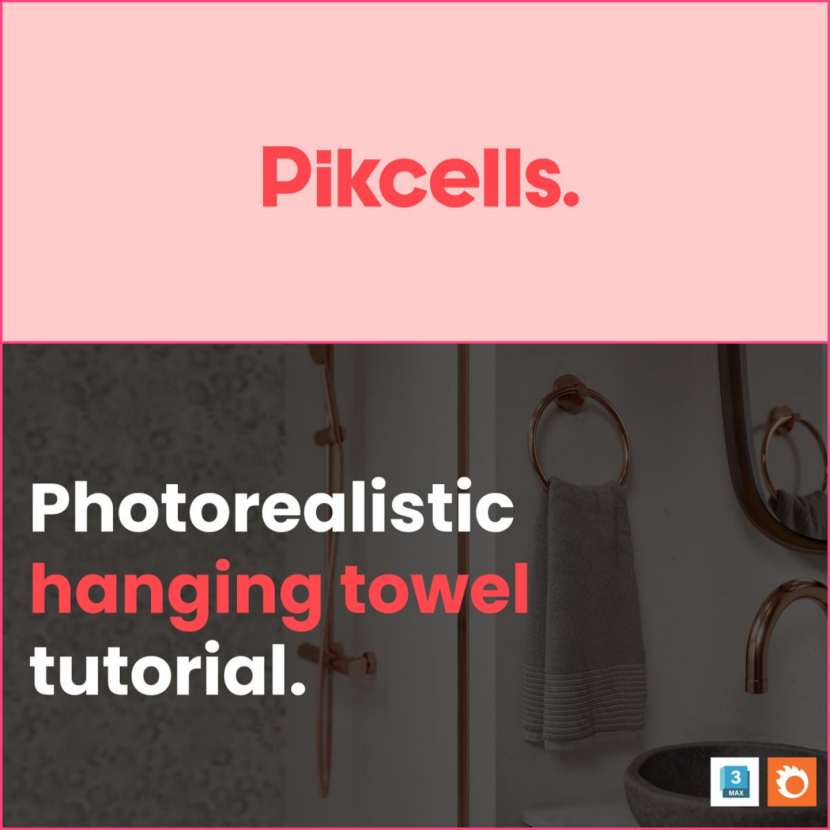 Pikcells has released a new tutorial that takes a detailed look at creating realistic towels with Corona Renderer and 3DS Max.
In this tutorial, you will learn how to create a realistic hanging towel 3D model using 3DS Max and Corona Renderer.

Towels are notoriously difficult to get looking right in CGI. Therefore this tutorial is concentrated on one of the more complicated models - a hand towel in a hanging ring.

You will learn how to use a variety of software programs and techniques, including Marvelous Designer for cloth simulation, and Zbrush for sculpting, and use textures from Substance 3D's free asset library, which we've modified in Photoshop to create a fitting cloth texture.

Throughout the tutorial, you will be guided through the entire process of creating the 3D model, towel geometry, sculpting details, modifying and adding textures, and creating hair and fur in Chaos Corona to add to the realism.
Check the video and start making towels, now :)
Pikcells is an award-winning CG content & interactive software agency with a passion for crafting captivating CG images, online 3D configurators & interactive visualizers.