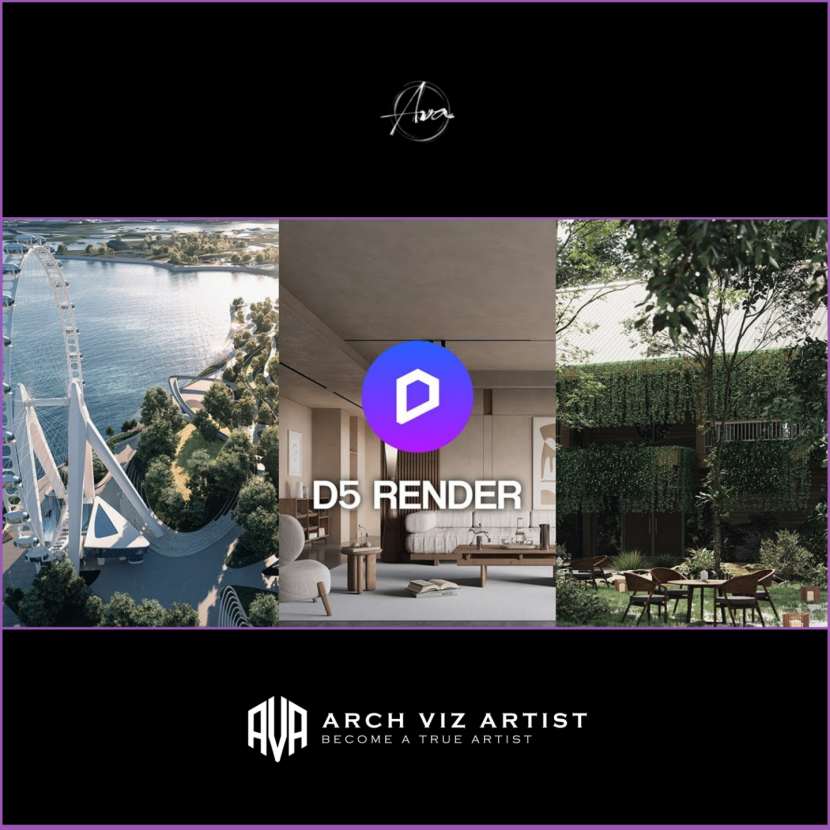 Arch Viz Artist recently released a new video explaining the 3DS Max - D5 Render workflow!
In this video, Aga will walk you through D5 Render which is a real-time ray tracing 3D rendering software.

It works with 3DS Max, Archicad, Blender, Cinema4D, Revit, Rhino, and Sketchup.

You will get insight into the 3DS Max - D5 workflow, and we will explore the main features and create an animation together.

⏱️ Timestamps

0:00 Intro
0:44 Free D5 Scenes
2:37 Max Live Sync
4:34 User Interface
6:35 New GI
6:53 Setting up lighting
7:51 PBR Materials
9:01 One-click weather switch
10:43 Assets Library
12:22 Scattering in D5
13:50 Display modes
14:36 Making Animation
16:50 Conclusion
Is D5 Render the best real-time rendering solution for 3DS Max? Check the video and find out!
Arch Viz Artist is dedicated to sharing knowledge of architecture, graphics, and architectural visualization.