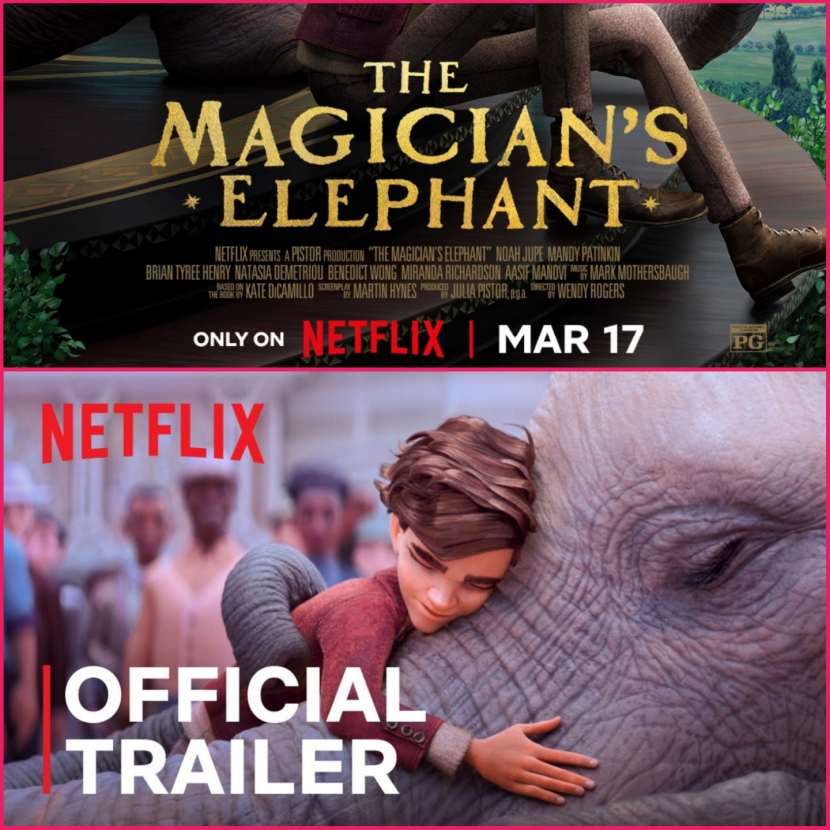 Netflix recently released an official trailer for its upcoming movie The Magician's Elephant.
Peter is searching for his long-lost sister, and when he crosses paths with a fortune teller in the market square there is only one question on his mind: is his sister still alive?

The answer - that he must find a mysterious elephant and the magician who will conjure it - sets Peter off on a harrowing journey to complete three seemingly impossible tasks that will change the face of his town forever, and take him on the adventure of a lifetime.

Based on Two-time Newbery Award-winning author Kate DiCamillo's classic novel.

Watch The Magician's Elephant only on Netflix on March 17!

Stay tuned!

Enjoy watching! Now!
Netflix is the world's "home cinema" amusement with 208 million paid members in over 190 countries. Documentaries and feature films over a wide assortment of genres and languages. Members can watch as much as they need, anytime, anyplace, on any internet-connected screen.