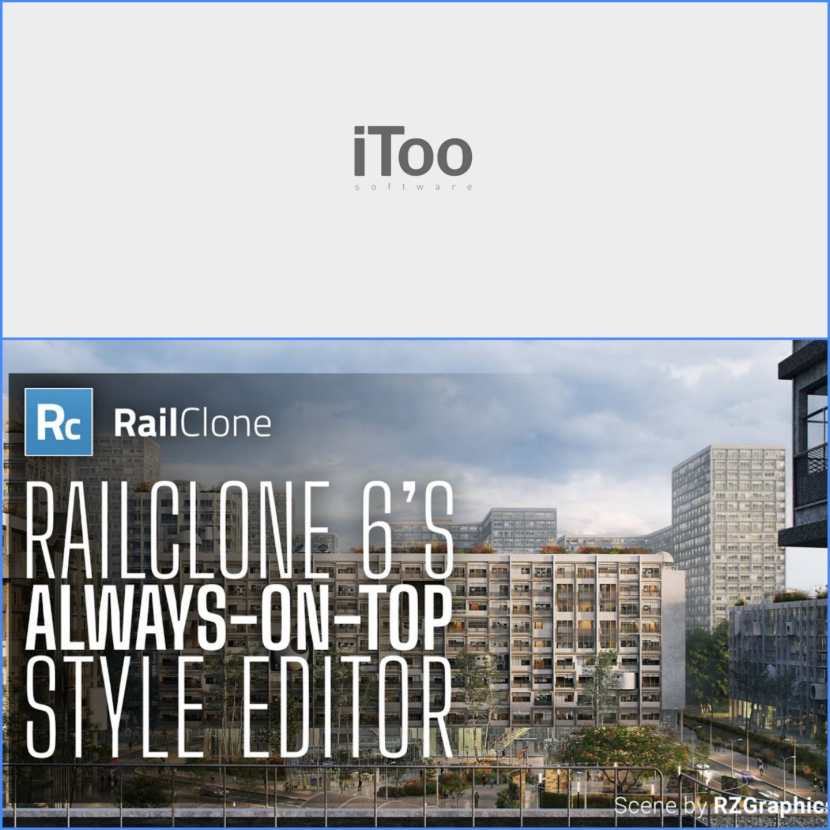 iToo Software recently released a new video, continuing to showcase Railclone 6 new cool features!
RailClone 6 Introduces the always-on-top Style Editor, a new feature that streamlines your 3D modeling workflow.

Now, you can keep the Style Editor open even when you deselect the RailClone object. This allows you to simultaneously edit styles and related scene objects, making it easier to modify the source geometry, tweak the base splines, and work on other aspects of the scene without losing access to the graph of the last edited RailClone style.

Check the video now!
iToo Software is a 3D software and developing company founded in 1999 in Cádiz, southern Spain. The creators of Forest Pack and RailClone, top-ranked plugins for Autodesk 3ds Max, with a wide range of applications in ArchViz, VFX, and games. Itoo team is constantly working hard to develop clever and productive tools which make 3D Artists' life easier.