Tuesday, January 18th, 2022: 3D Community News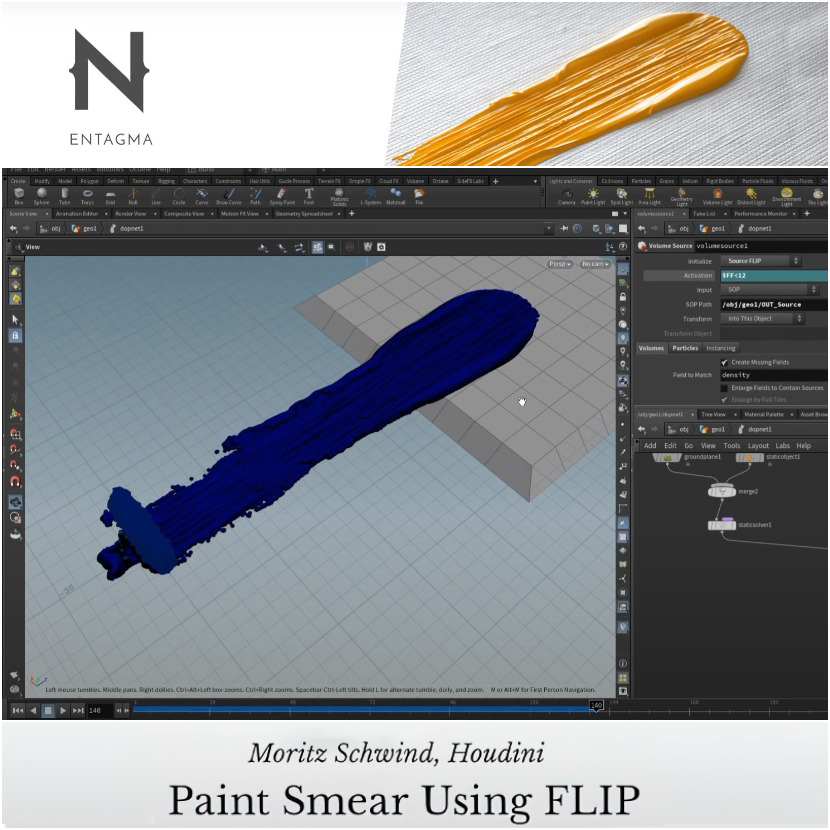 Entagma has recently demonstrated a new simulation tutorial, using Houdini, on how to achieve an animated paint smear look.
It was a request from one of their Patreon (on how to pull off beautiful paint smears as Malaki Molasses Advertisement.)
In this step-by-step tutorial, Mortiz Schwind from Entagma explains the following:
The scene will consist of three elements.

Emitter (emitting fluids into the scene).
Collider (as the brush to move fluid in the scene).
A dot net (simulating the whole setup).
Enjoy watching this 15-minutes of a complete set by step tutorial below:
Entagma is a collection of resources (tutorials, example scenes, tech notes) that was created by two passionate artists Manuel Casasola and Moritz Schwind. It helps you acquire advanced skills in computer graphics. If you want to learn from these Pros (Houdini, Blender, World Machine, Python, and many more), join their Patreon, or check their website Entagma.