Thursday, October 14th, 2021: 3D Community News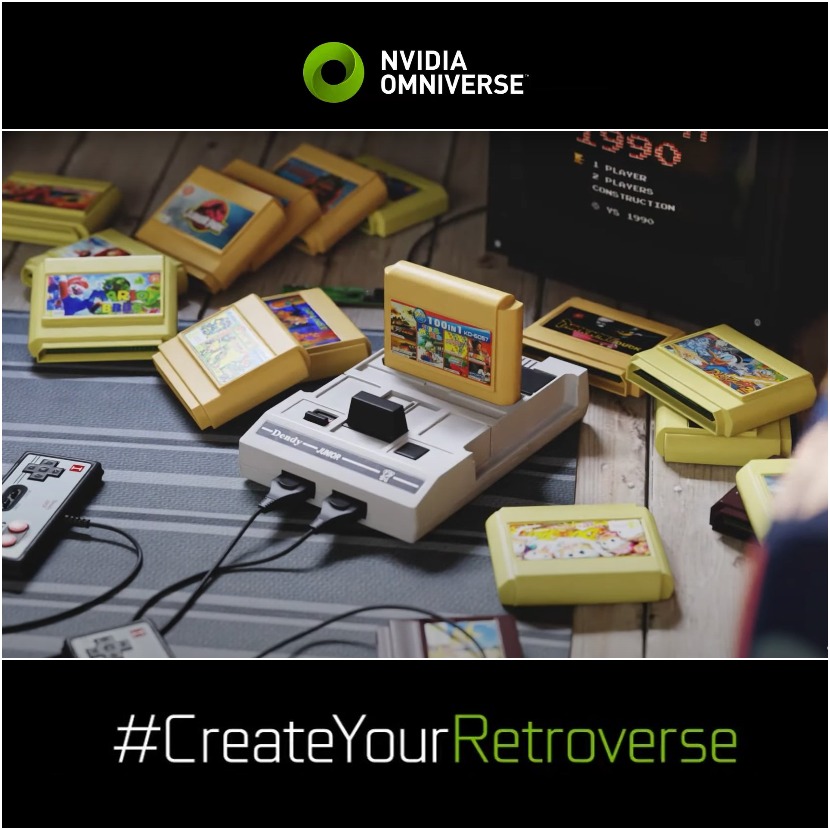 Nvidia Omniverse has recently released an International Contest named ENTER THE RETROVERSE. The theme of the contest is that it's time to go back in time and have a graphics flashback by creating something nostalgic "what inspired you for gaming and graphics?"
The contestants can use their favorite 3d app (Autodesk, Adobe, Blender, Reallusion, or more) to design, create, model and texture. Then they have to bring assets into OMNIVERSE CREATE, compose their scene, and export their final shots using the Omniverse RTX Renderer. The Creators can also use a collection of free 3D assets from TurboSquid and Shutterstock.
It's for celebrating the ability of the Omniverse platform to connect 3D workflows using USD. The top three winners will receive an NVIDIA RTX A6000, GeForce RTX 3090, and GeForce RTX 3080. They will also be announced at NVIDIA GTC on November 11th during the second Omniverse User Group event.
Enjoy watching the Retroverse Contest teaser:
Nvidia Omniverse is an easily extensible, open platform, and it was built for virtual collaboration and real-time physically accurate simulation. Designers, creators, and engineers can connect many design tools, assets, and projects to collaborate in a shared virtual space.
Nvidia is an American multinational technology company based in Santa Clara, California. It produces several graphics processing units for the gaming industry and systems on a chip unit for the automotive and mobile computing market. Their products are widely used in the 3D Industry of any field.