Wednesday, October 6th, 2021: 3D Community News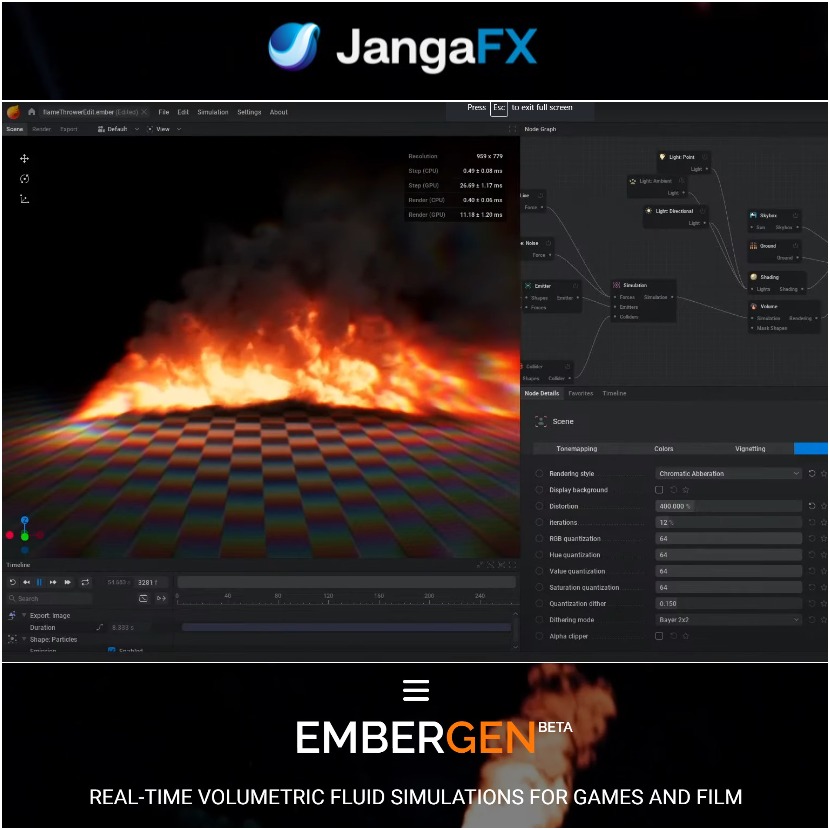 JangaFX, a software development company, has recently shared a video tutorial by its founder, Nicholas Seavert, explaining how to use EmberGen (a Real-Time volumetric simulation for games and films).
This live stream shows us how to create an explosion and fire.
Some of the critical points it covers:
What key components do you need to have EmberGen simulation?
The essential quality of life shortcuts.
Understanding how emitters and forces work.
Combustion in EmberGen.
Pyro and smoke shaders.
Creating explosions and fire.
Advanced volume modulation for adding details.
You can get EmberGen subscriptions monthly at $19.99 or yearly at $199.99 for a limited time. To learn more about the pricing, click HERE.
Enjoy this two and half hours of live training below.
You can also watch this one and half hour training about how to create dust and smoke
JangaFX was founded in 2016 by Nicholas Seavert, an entrepreneur who is well versed in both startups and real-time VFX. His crucial motive is to develop real-time VFX tools for artists and designers in film and game production.