Tuesday, July 13th, 2021: 3D Community News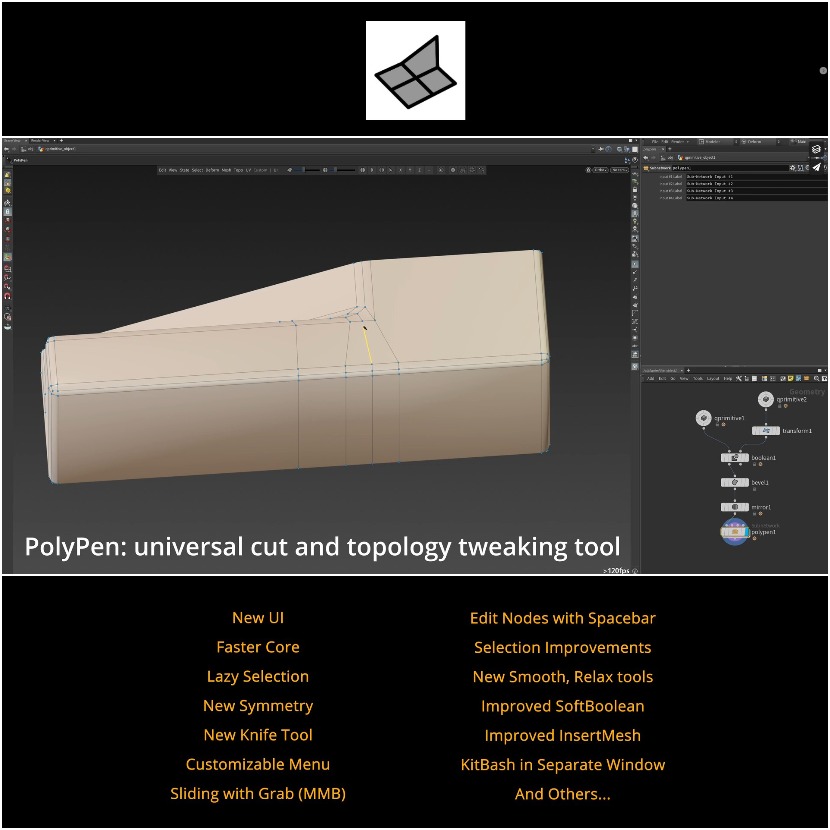 Thanks to Alexey Vanzhula, the Developer of the Modeler 2021 toolkit for Houdini, which gears the 3d artists with all the hard surface modeling tools and tools for retopologizing high-res character models, the Houdini users made their lives easier!
Alexey first released this excellent toolkit in 2018 under the name Direct Modeling HDA and later renamed DM.
Modeler 2021 has a lot of features, and some of them are:
- Minimalistic addon
- Easy to find in the viewport
- Custom menu
- Radial menus
- Hotkeys
- Lazy selection
- Zbrush+houdini live link

Watch the videoand learn more about it!
You can get Modeler 2021 for $100 for personal use, or $200 for university "Unlimited Places," or $400 for studio "Unlimited Places" as well.