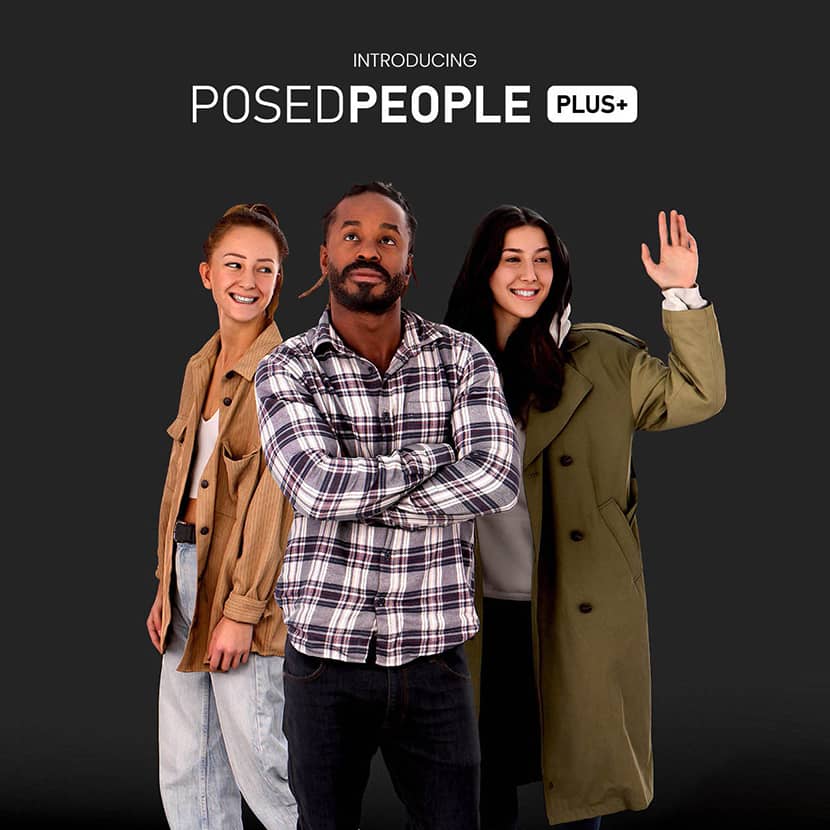 Meet Posed People Plus, the most realistic scans Renderpeople have ever created. Each scan captures even the most delicate details, delivering a lifelike quality that elevates every project. Enjoy the FREE sample!
Renderpeople's new state-of-the-art photogrammetry scanner and optimized post-processing pipeline ensure that every pixel captured is pushed to its limits. The results are our most detailed and true-to-life 3D people models yet. Posed People Plus is for 3D artists seeking unparalleled quality to deliver exceptional detail and realism, even for close-up camera work.

Download the Free Model below and convince yourself.

✓ Free commercial use
✓ Many supported formats
✓ No Registration required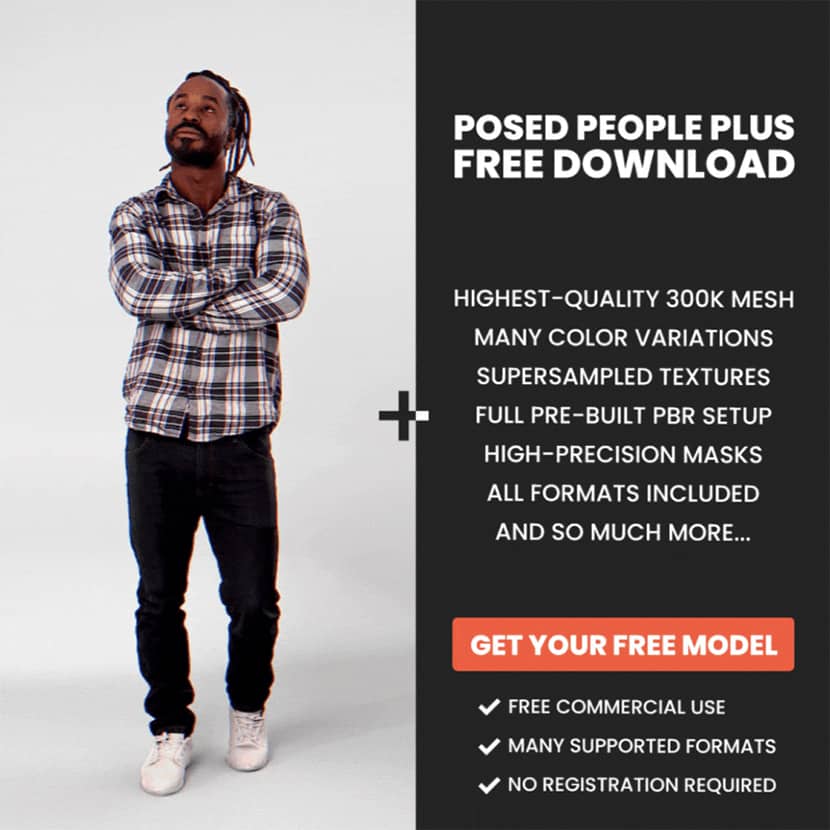 The future of Posed People is here, and it's more realistic, versatile, and visually stunning than ever before. Download the free Posed People Plus model and convince yourself.

Feature set of Posed People Plus:
• Ultra High Detail Mesh
Detailed 300k & 100k meshes from the Renderpeople 2.0 scanner to use for all use cases including closeups.

• Supersampled Textures
Experience incredible detail like never before and get twice as sharp textures, thanks to our unique supersampling process—fusing all details from 16K into razor-sharp 8K.

• PBR Material Setup
Highly detailed PBR material setup for perfect shading and great ease of use in all modern applications. The PBR setup includes base color, normal, roughness, specular, and metalness maps.

• Enhanced Masks
Detailed alpha masks for every small part of the model, and an ID mask.

• Extended Compatibility
Compatible with all state-of-the-art applications. All formats included.

• Color Variations
4 highly detailed ready-to-use color variations for every model.

RenderPeople provides photorealistic human 3D models, which can be easily integrated into every 3D scene.