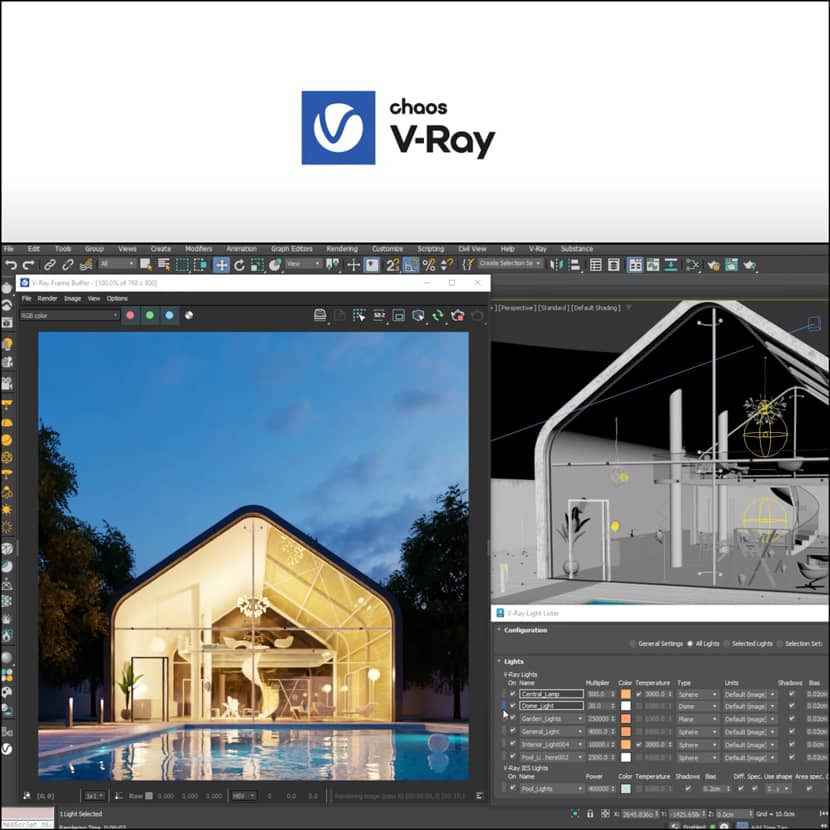 New to V-Ray for 3ds Max? Then you've come to the right place! Our beginner-friendly tutorials will walk you through the essentials and give you the knowledge to create stunning stills and animations for your projects. Enjoy!
It's time to light up your scene! In this second video of our beginner series, we explore V-Ray's wide variety of lighting sources.

Discover how to use these tools to create lifelike lighting environments, and gain insight into fine-tuning their commonly used parameters.

We cover the different types of V-Ray lights, V-Ray dome light for image-based lighting, and V-Ray's physically accurate sun and sky system.

We'll also demonstrate how you can seamlessly integrate different techniques to create an even more stunning final result.

Download this tutorial scene before watching and practicing with the video tutorial below: 


Try V-Ray for 3ds Max!
Chaos
 is a Bulgarian company established in Sofia in 1997 (famous for V-Ray). It is a world leader in visualization and computer graphics, creating technology that empowers artists and designers to visualize anything they can imagine. Their solutions vary from 3D rendering, to real-time rendering, and simulation software.